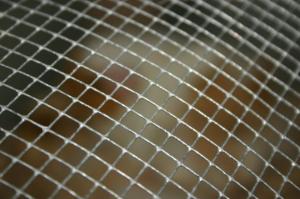 Comparison Corner: Welded Wire Mesh vs. Chain Link Fence
April 10, 2016
Welded wire mesh and chain link fencing are among the most common types of fencing. But are there clear advantages to one over the other? At Ferrier Wire, we believe the choice is obvious.
Securing and partitioning an environment with a welded wire mesh is among the most commonly used strategies in today's industrial sector. While establishing a visual barrier, it also provides a form of security. If a thief were to attempt to break through a welded wire mesh system, they would require a tool that is more advanced then a bolt cutter, and would regardless spend a lot of time cutting the wire mesh. Breaking this kind of barrier is thus very improbable. Damaging and breaching a chain link fence is a lot less time consuming, on the other hand, thus making this type of barrier less secure.
Wire mesh is also very inexpensive compared to a chain link fence, which is also more difficult to install and requires a more frequent replacement. In comparison, welded wire mesh is more durable and does not change much in appearance throughout the years. It is typically made of a heavy-gauge galvanized steel, a resilient material that can effectively withstand physical damage. If a partiition gets damaged, it is relatively easy to replace. A chain link fence, on the other hand, will require removal of a large portion that includes the damaged partition in order to fix it. WIre mesh's durable design is the reason why it has become so popular for law enforcement enclosures, robotic barriers, and storage cages.
No comments yet...
*** Your email address will not be published.