Blog
Blog
Ferrier Wire and Design Metals offers a wide variety of wire mesh (weavemesh and weldmesh), perforated metals (design and round hole pattern) and expanded metals for use in a wide variety of industrial, architectural and design applications. Please contact us to see if we can assist you with your requirements and or would be interested being the subject of a blog post.
4 Prominent Wire Mesh Materials Suitable For Cabinetry
March 06, 2023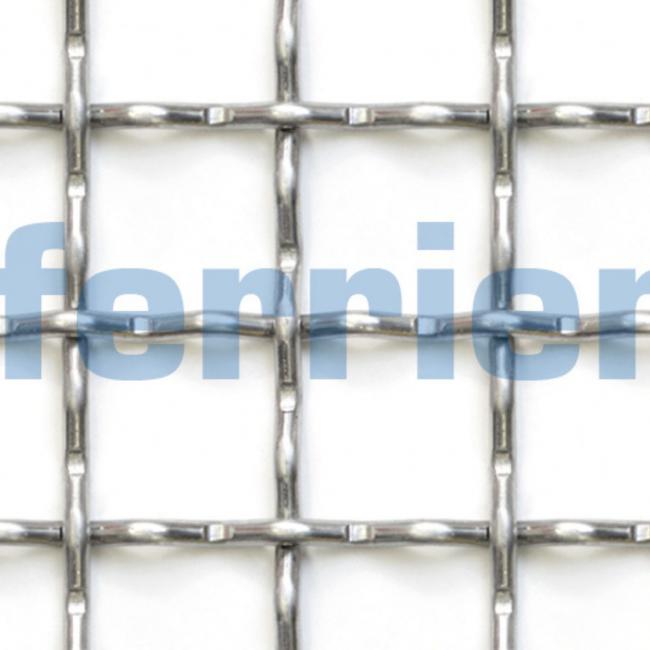 Wire meshes are used for numerous decorative purposes in the form of millwork or cabinetry. Pertaining to cabinetry, some wire meshes are more suitable for cabinet inserts than others. 4 such options will be addressed in this blog, so designers can make the best possible choice.
4 popular mesh materials for cabinet inserts
Brass Mesh
An alloy of copper and zinc, a brass mesh is known for its golden hue. For a more antique-style of finish, a brass mesh can also be plated. It can be used in dining room cabinets, kitchen cabinets, media consoles, or in wine cabinets. Be aware that it can develop a greenish tinge if it gets wet. Hence, use it in areas where there is limited moisture.
Bronze Mesh
Bronze is made of copper and tin, with additional phosphorus in some cases. Since the alloy is predominantly made of copper, it has its trademark reddish tinge. A hand-rubbed variation of the copper mesh is ideal as a cabinet insert. Lastly, the lack of iron in its composition makes it useful in moisture-prone areas such as bathrooms, kitchens and bars.
Nickel Mesh
Nickel mesh offers an industrial aesthetic with its chrome finish, making it a great fit for cabinets in offices. For a more darkened, antique tone, it can be hand-rubbed before installation. Like bronze mesh, nickel is also resistant to moisture, making it suitable as a cabinet insert in laundry rooms, bathrooms, and kitchen cabinets.
Stainless Steel Mesh
A versatile and durable alloy made of iron, nickel and chromium, the stainless steel mesh has a metallic sheen. It is also highly resistant to corrosion and moisture, so it can be used as a decorative cabinet insert in any part of the house.
Apart from the material used in cabinet inserts, it's also essential to determine the weave and crimp styles of the wire mesh. These will be addressed in a future blog.
Contact form