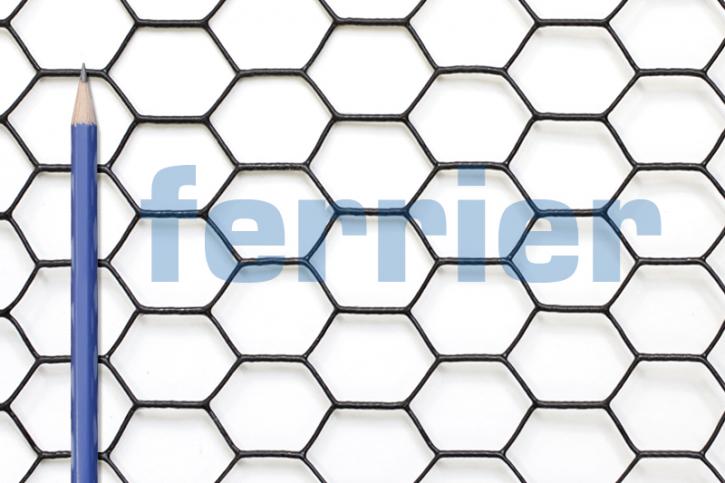 4 Uses of Chicken Wire in Landscaping
February 25, 2022
The chicken wire, which is made from thin and flexible galvanized steel wire with hexagonal patterns, has been conventionally used for poultry confinement. However, this mesh material is not only limited to poultry farming and has other uses as well, such as landscaping.
Here are 4 applications of chicken wire in landscaping.
Reinforcing Concrete
For small landscaping tasks that require concrete for non-structural and not too heavy load-bearing functions, chicken wire is a suitable candidate for reinforcement. While concrete can handle vertical stresses, it is vulnerable to horizontal stresses, which can be resolved by pouring it over chicken wire. Furthermore, this flexible steel wire also provides a degree of tensile strength to the concrete structure.
Pest Control
Chicken wire can be also used for pest control by fencing or encircling a garden, thereby keeping away pests from the plants/crops. To ensure protection from underground pests, a portion of the chicken wire can be buried in the ground. For keeping out smaller rodents and pests, the hexagonal gaps in the chicken wire should not exceed 0.5 inches.
Apart from enclosing gardens, the mesh can also protect individual shrubs by rolling the wire across a solid, pre-fitted framework like stakes around each shrub.
Bulk Storage
Apart from pest control, chicken wires are suitable for storing large items in bulk in the yard area. For example, raked leaves can be stored in a container made of chicken wire. Simply drive stakes in the ground in a circular fashion, roll the wire around the perimeter and secure it with ties to create a solid framework. Here, raked leaves can be stored until they are used as compost or disposed of in an appropriate manner.
Aesthetic Applications
The most common landscaping application of chicken wire mesh is creating decorative elements or structures such as balls or wreaths for occasions like Christmas, which can be further decked with lights. It is also used as a backdrop to create unique sculptures and props for festivals like Halloween.
No comments yet...
*** Your email address will not be published.
Contact form