Blog
Blog
Ferrier Wire and Design Metals offers a wide variety of wire mesh (weavemesh and weldmesh), perforated metals (design and round hole pattern) and expanded metals for use in a wide variety of industrial, architectural and design applications. Please contact us to see if we can assist you with your requirements and or would be interested being the subject of a blog post.
8 Common Perforated Metal Finishes
May 05, 2023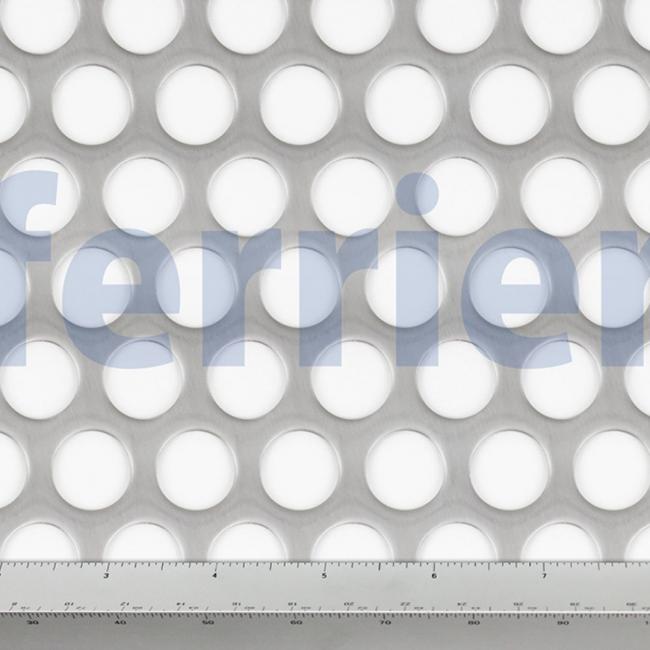 Perforated metal is manufactured by punching or drilling uniform patterns on sheet metal. It makes the sheet lighter as well as provides an aesthetic touch. Hence, it is used extensively in architecture as facades, suspended ceilings, treads for stairs, infill panels and more. The surface finish of perforated metal also provides more design opportunities, apart from improving its durability. Thus, in this blog, 8 popular methods of finishing perforated metal will be examined.
What Are The Most Common Perforated Metal Finishes?
Powder Coating: Unlike conventional paint, powder coating adds colour as well as offers more durability to the perforated metal.
Anodizing: In this method, a layer of oxidation is added to the metal's surface. This can add a nice colour to the perforated metal. Alternatively, a fresh coat of desired paint can be added after anodizing.
Electro-Coating: As the name suggests, this method uses an electric current to coat the metal's surface with paint. This makes it highly corrosion-resistant and guarantees uniform application.
Polishing: It is a simple process of removing abrasions from the metal's surface, leaving it smooth and uniform. Often used as a precursor to painting.
Deburring: Similar to polishing, deburring is more closely related to punching, drilling or grinding. These processes can leave non-uniform surfaces or excess material. Deburring is used to remove them and make them even.
Degreasing: Apart from abrasions, a freshly manufactured perforated metal or decorative metal screen can have oils or grease on its surface that can hinder its finish. Degreasing removes these oils, leaving them pristine.
Plating: This typically involves plating or adding a layer of metal on the surface. This leads to increased corrosion resistance, better wear and tear resistance, as well as improved aesthetic appeal.
Passivating: This is particularly done to reduce corrosion on perforated metal. The surface of the metal is coated with an inert material, thereby making it less reactive to the elements.
Contact form