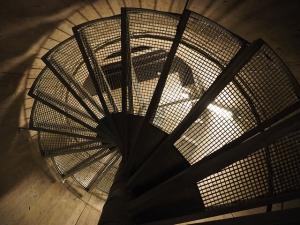 A Resilient Solution for Rusty and Highly Corrosive Base Operations
December 08, 2016
It is widely known that stainless steel confers excellent results when it comes to rust resistance. Its use in making chicken wire meshes indelibly embeds the rust resistance features on the end product. The resultant stainless steel mesh and its accompaniments offer high resistance to rust and damage by adverse weather conditions. Its use in moist conditions is indubitably the most common, especially among farming communities of North America and Europe.
Appropriate for gardening, agriculture, construction, and the transport industries, stainless steel mesh comes in free lace and welded options. Some meshes are also retailed as galvanized alternatives which offer comparatively lower resilience to bad weather conditions. The mesh is firmly knit by strong welding that joins the warps and wefts through highly lustrous points. Moreover, the mesh offers not only rust resistance, but also corrosion resistance features. As a superior product, it ensures resistance against acid-based corrosions.
Stainless steel meshes are often engineered to precision both from the source materials to the knitting process. Created for an open-minded user, stainless steel mesh comes with a variety of alternatives in the gauges, net sizes and wire diameters. The comprehensive mesh options ranges from 6.4 x 6.4mm to 50.8 x 50.8mm on the net sizes and 10 to 25mm for wire diameters. The expansive list of options not only widens the usability options but also gives the users the widest variety to select from. You can also request a custom-made design that meets your immediate specifications from the varied manufacturers within your area, offering the highest value for your money.
No comments yet...
*** Your email address will not be published.