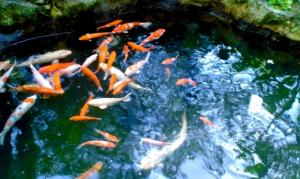 Characteristics and Uses of a Copper Mesh
May 16, 2016
Copper mesh is a highly flexible and malleable material because the copper that it is made of is a soft metal with high electrical and thermal conductivity. Its characteristics make it an ideal material for a variety of uses. Some of them are listed below.
Screening: copper mesh can be used as an insect screen and can be installed in windows, doors, porches, and enclosures, protecting facilities from insect invasions in the summer.
Fish farming: cage structures made out of copper mesh are suitable for cultivation of fish both near the coast and offshore. Fish farms in Japan, Australia, Chile, and China already widely employ this mesh structure.
There are a few characteristics that make copper mesh the most desirable material for these kinds of purposes. These characteristics include:
Versatility: malleable and flexible properties of copper make the mesh very easy to integrate and work with. The material can be molded into different designs because of its softness.
Strength: even though it is soft, copper mesh can withstand adverse conditions, making it appropriate for use in fish farming structures.
Water-resistant: outdoor and in-water installations of copper mesh are possible because it does not get damaged or otherwise altered by moisture.
Low thermal expansion: copper has high electrical conductivity, but at the same time is highly tolerant of heat and works well in maintaining shape and volume.
Bacteria-free: bacteria do not grow on this kind of mesh, which is an especially important factor for fish farming.
Durability and easy maintenance: copper mesh structures last a long time and do not require any special maintenance.
I didn't know that decorative expanded metal has so many common applications, like in ceiling tiles and shelving. Thanks for the informative read!
Posted by: Shirley P. | July 25, 2017, 11:17 am
Don't forget window shades and room dividers
Posted by: o0Danielle0o | January 19, 2017, 10:30 am
*** Your email address will not be published.