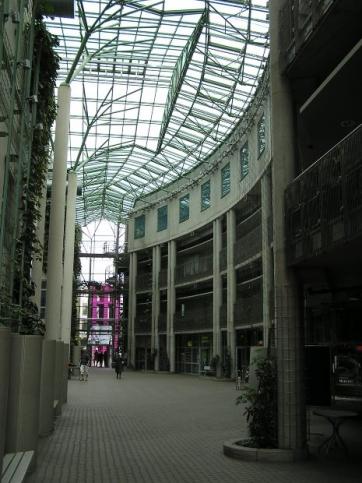 Decorative Expanded Metal - Beauty and Efficiency in One Material
December 12, 2016
Decorative expanded metal is a type of metal stock created by shearing a metal plate in such a way that the meal stretches to form a diamond shaped void that is surrounded by interlinked metal bars. It is commonly formed by slitting and stretching the material with one motion at the same time. The process of expanding metal began in the mid 1870s and has ever since grown enormously. The original idea was to create a functional material that is both effective and occupies less space than block metal.
Decorative expanded metal is used in numerous exterior and interior architectural applications including ceiling tiles, shelving, reception desks, lighting, balustrade, walkways and screening, to name just a few examples. It gives designers an extensive array of choices when it comes to creating practical and inspirational projects. Not only is the product functional because of its multiplicity of colours, patterns and textures, but is also appreciated as one of the best means for architects to make a bold design statement.
Traditionally, decorative expanded metal has been used to act as support for render and plaster. Modern uses have expanded its range of application to much larger projects. The major significance of decorative expanded metal in the construction industry is the fact that it can be integrated into structural support, creating a sculptured surface that greatly conserves the amount of cement used. This combines the benefits of shortened application time, reduced material costs and maintaining an overall low weight of the structure.
There are numerous materials that can be extended, ranging from copper to steel. Decorative expanded metal is not only a cladding system but also an artwork feature and a lighting tool that delivers exemplary results when used properly.
No comments yet...
*** Your email address will not be published.