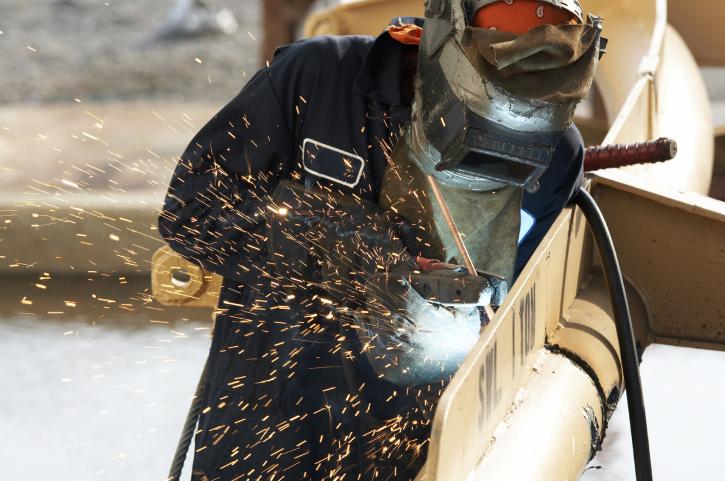 Decorative Perforated Metal offers Enormous Creative Potential
June 30, 2016
Perforated materials are used extensively in architectural and design applications - anything from industrial applications to decorative metal. With modern-day processing, you are guaranteed to get the exact kind of perforation you want, whether thin foil to very thick plates. Look around industrial buildings and you'll find perforated metal used on the stairways, radiator covers, ventilation and in the floors.

Decorative perforated metal is a product made from sheet steel that has been put through a machine that punches out round holes, square, diamond- or hexagonal holes. These round holes or other designs can be in straight rows or they can be staggered. The perimeter of the sheet won't be punched with holes as this area forms the boundary of the sheet, and no- punching adds strength and stability to the sheet. A perfect example of decorative perforated metal in action is the perforated red metal used for a trendy and artistic cultural centre in northwest France by Paris studio Peripheriques.
The materials used to manufacture perforated metal sheets can be -
●brass
●aluminum
●tinplate
●copper
●stainless steel
●galvanized steel
●titanium
The
decorative perforated metal
sheets can be used in many situations - decorative surfaces, filtering and even when requiring sound reduction. These perforated sheets are ideally suited for ceilings, facades, lamps and stairs among others. When you choose perforated metal sheet work for decorative grilles, the pattern of the metal sheet should be highly attractive and add elegance to a room while performing its function.
Whether laser cutting or waterjet cutting for instance,
Ferrier Design
makes sure that their manufacturing methods are able to tailor each piece to their customer's preferences. Whatever your need, by talking to the experts, you get craftsmen with unique creative potential.
No comments yet...
*** Your email address will not be published.