Blog
Blog
Ferrier Wire and Design Metals offers a wide variety of wire mesh (weavemesh and weldmesh), perforated metals (design and round hole pattern) and expanded metals for use in a wide variety of industrial, architectural and design applications. Please contact us to see if we can assist you with your requirements and or would be interested being the subject of a blog post.
Ferrier Wire + Design Metals: A Brief History Of Our Minnow Mesh And Anti-Climb Mesh
March 21, 2023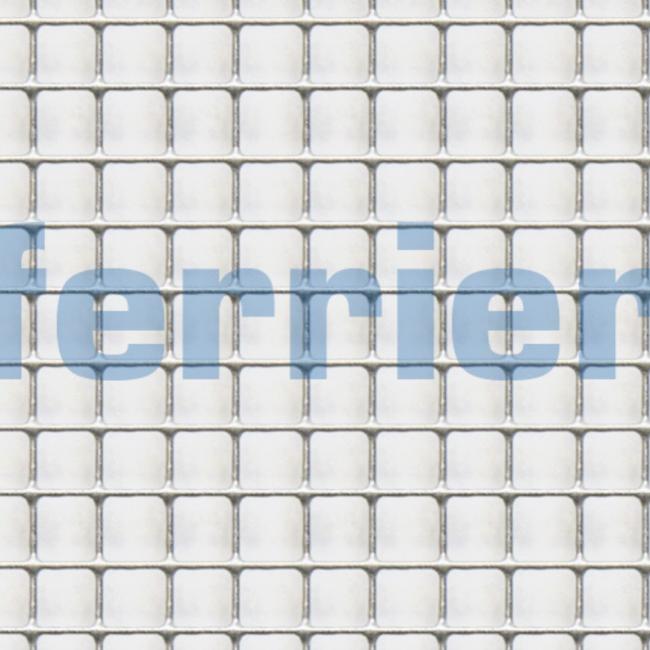 In the 1980s, Ferrier Wire used to bring in a re-galvanized hardware cloth 3 x 3 mesh (1/3" centre to centre) x 21 ga from overseas to make minnow traps and to attach to the top of fencing at correctional facilities to prevent the fence from being climbable (anti-climb mesh). However, due to the poor quality of the product, we stopped bringing it in and did not offer it for quite some time. During that time, we developed a relationship with a mill in Italy and started importing GBW (galvanized before welding) and GAW (galvanized after welding) material from them. They are high-quality products that we and our customers have been happy with. At some point, our discussions with them led us to learn that they had a very close spec to the minnow/anti-climb mesh mentioned above. It is hot-dip galvanized after welding 8.3 mm x 8.3 mm x .8 mm dia wire and comes in 1 m x 25 m rolls. We decided to bring some in and see how it goes. It has been very well received by our customers across Northern Ontario who use the wire mesh to make minnow traps for their fishing lodges.
In the meantime, we had from time to time supplied other mesh options for the anti-climb application, but the facilities really wanted the original specification. In the spring of 2022, we were approached by a fencing contractor in Northern Ontario looking for anti-climb mesh. We proposed the 8.3 mm x 8.3 mm material to them, and sent them the specifications and a sample for approval. Their customer was happy with the material, but the 1 m x 25 m roll size created a challenge. In the end, they figured out a way to work with this roll size, the product was approved, and an order was shipped. Over the course of last summer, we had discussions with the mill and its production team about the roll size. Their production team was able to reconfigure the machine to custom-make 4' wide material for Ferrier Wire. In the fall of 2022, we brought in a container of the mesh which contained 120 rolls of this 4' x 75' material.

Please call us at 416-769-5280 or email us at info@ferrierwire.com if you have any questions about this product, these applications or any of our other products.
Contact form