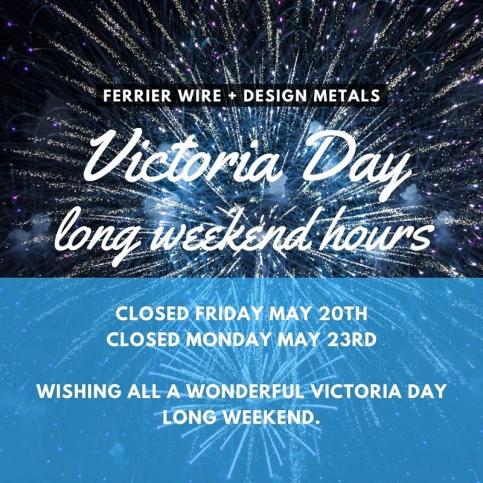 Ferrier Wire + Design Metals: Victoria Day Hours 2022
May 16, 2022
Ferrier Wire + Design Metals would like to inform our valued customers about the modified working hours during the Victoria Day Long Weekend 2022. We will be closed on the following days:
CLOSED FRIDAY MAY 20TH
CLOSED MONDAY MAY 23RD
We would be open for business on Tuesday, May 24th 2022 at 8 am EST.
We would like to extend our hearty wishes for a safe and wonderful Victoria Day celebration!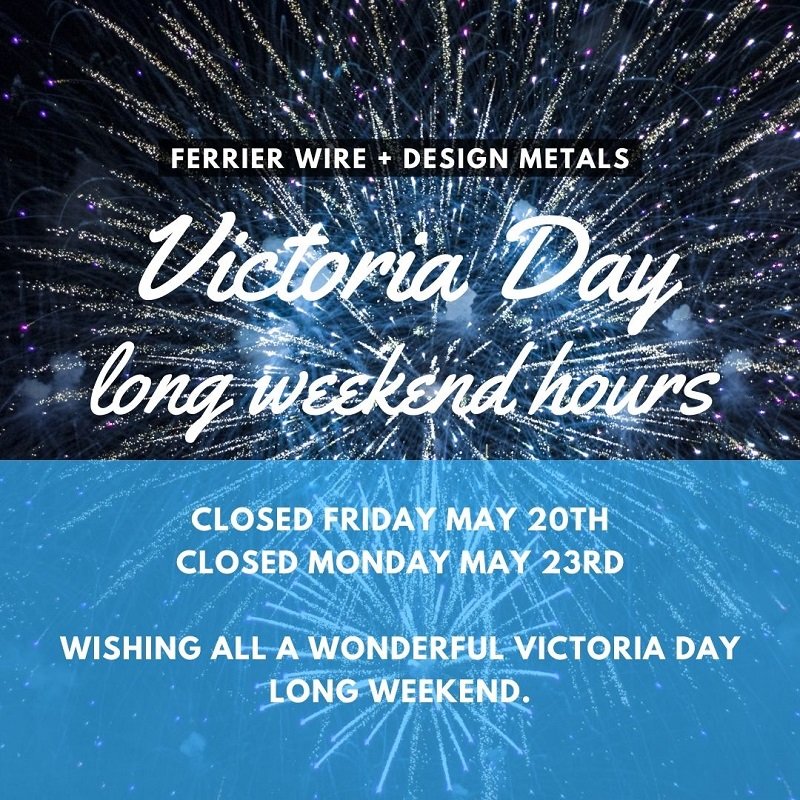 No comments yet...
*** Your email address will not be published.
Contact form