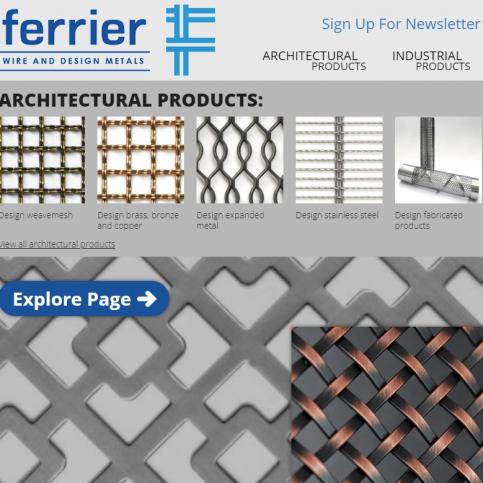 Ferrier Wire & Design: Redesigned and Merged!
December 12, 2018
As you've probably noticed by now, the Ferrier website has been revamped! We've redesigned a few sections, but the biggest change is the fact that Ferrier Design and Ferrier Wire have been merged into a single website. If you're looking for our architectural and design products, you'll now find them in the new Architectural Products section of our site. All of our previously available Ferrier Wire products are Industrial Products, and can be found in that section. In short, anything you need from Ferrier can now be found on this one site! We hope the centralized design creates a better experience for us and for you as well.
Architectural (Formerly "Design") Products: Click here.
Industrial ("Ferrier Wire") Products: Click here.
Contact Us: Click here.
No comments yet...
*** Your email address will not be published.
Contact form