Blog
Blog
Ferrier Wire and Design Metals offers a wide variety of wire mesh (weavemesh and weldmesh), perforated metals (design and round hole pattern) and expanded metals for use in a wide variety of industrial, architectural and design applications. Please contact us to see if we can assist you with your requirements and or would be interested being the subject of a blog post.
Ferrier Wire Desiron Blog
May 23, 2023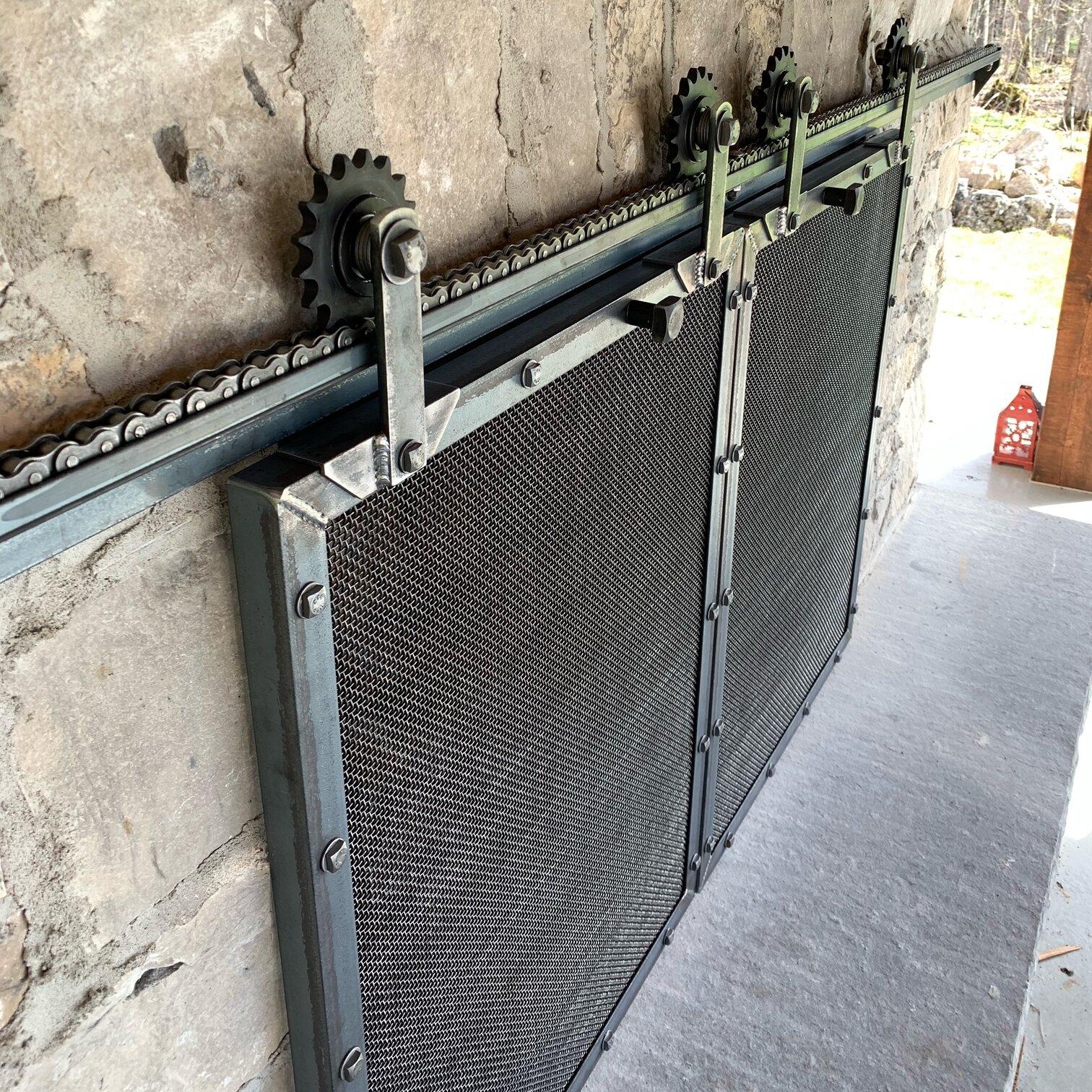 Skot started his metal artist/metalworking career in May of 1994 after coming to the realization that he needed a change from his previous bartending job. He was able to rent his own space from his mechanic, using only a Mig welder from his neighbour as a start. With limited resources and knowledge, Skot had to teach himself how to weld. In the beginning, he mainly focused on fabricating pieces of furniture and art pieces. Later, Skot decided to move to a larger shop in Clarksburg to focus on more sophisticated metal pieces. His metalwork was often used for props in the film industry, however, he was more interested in focusing on metal pieces that could be used for a lifetime rather than fabricating props that were only used in one scene. Skot also has a passion for making his own tools and equipment. But since he is in a fairly remote location, he often finds himself with limited access to larger shops that stock the tools he needs and often needs to improvise using his own methods.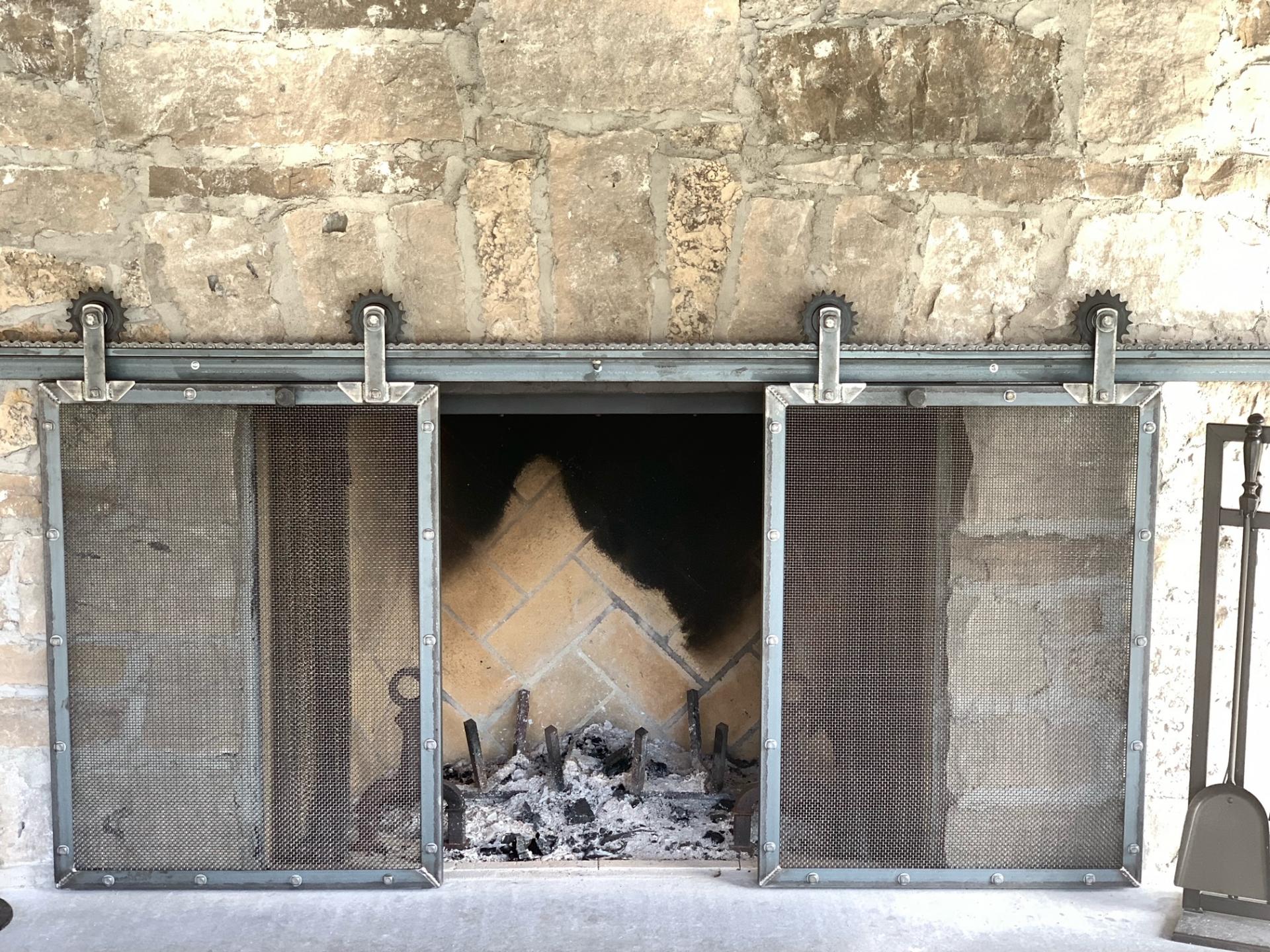 Skot has used Ferrier Wire's decorative metal screens and products in his projects throughout his entire 29-year career. He uses wire mesh for projects such as fireplace screens, pool gates, entrances, rec-room bars, log holders, and magazine racks.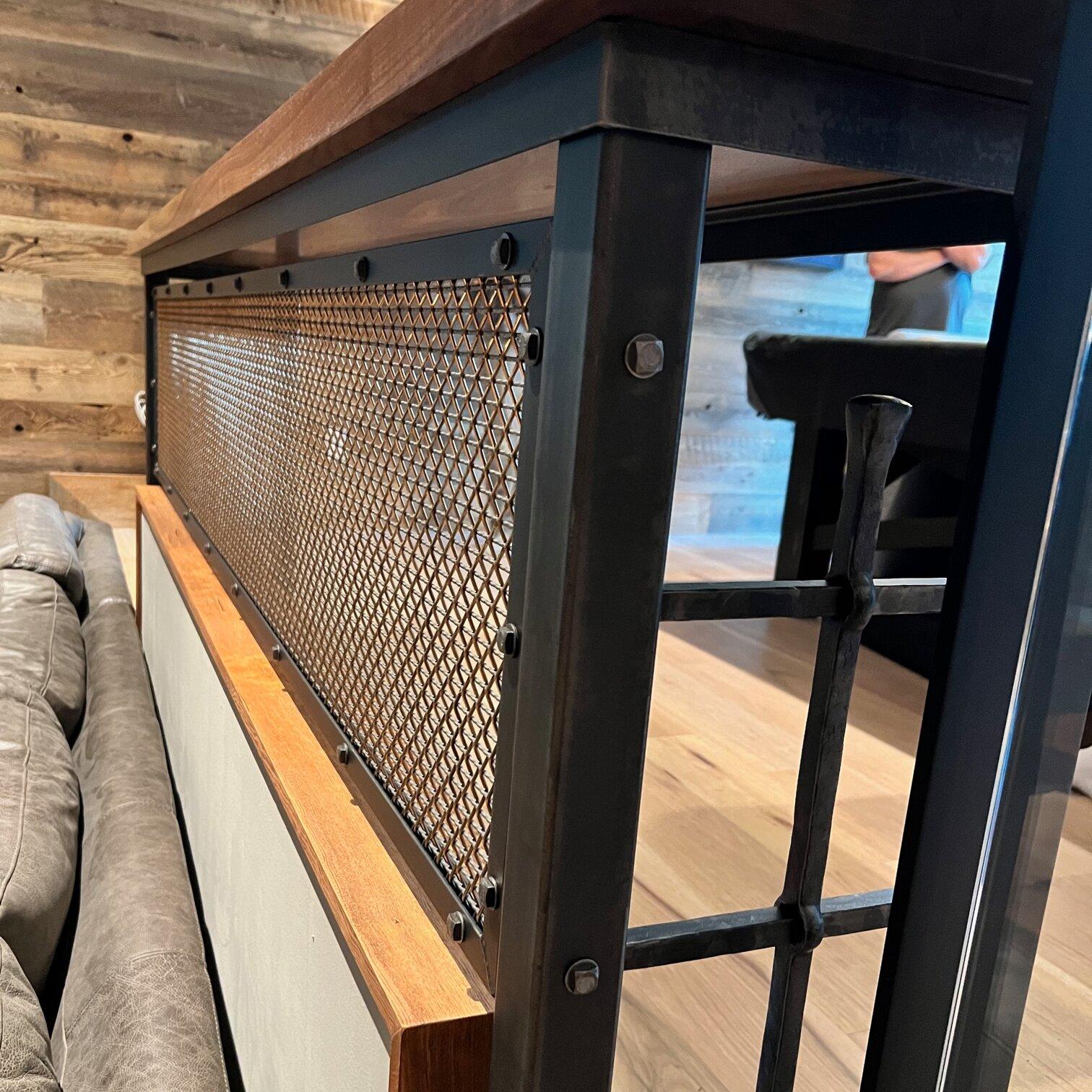 The above image shows one of Skot's fireplace door designs with synchronized opening and closing gates. This project utilizes a mild steel 66047 woven wire mesh. One of the challenges Skot has encountered with his synchronized fireplace door design is the positioning of the gears and chain. Precision and accurate measurements are both very important to ensure the smooth operation and alignment of these gates. Even though Skot has made and installed this design numerous times, the chain mechanism still provides a challenge every time.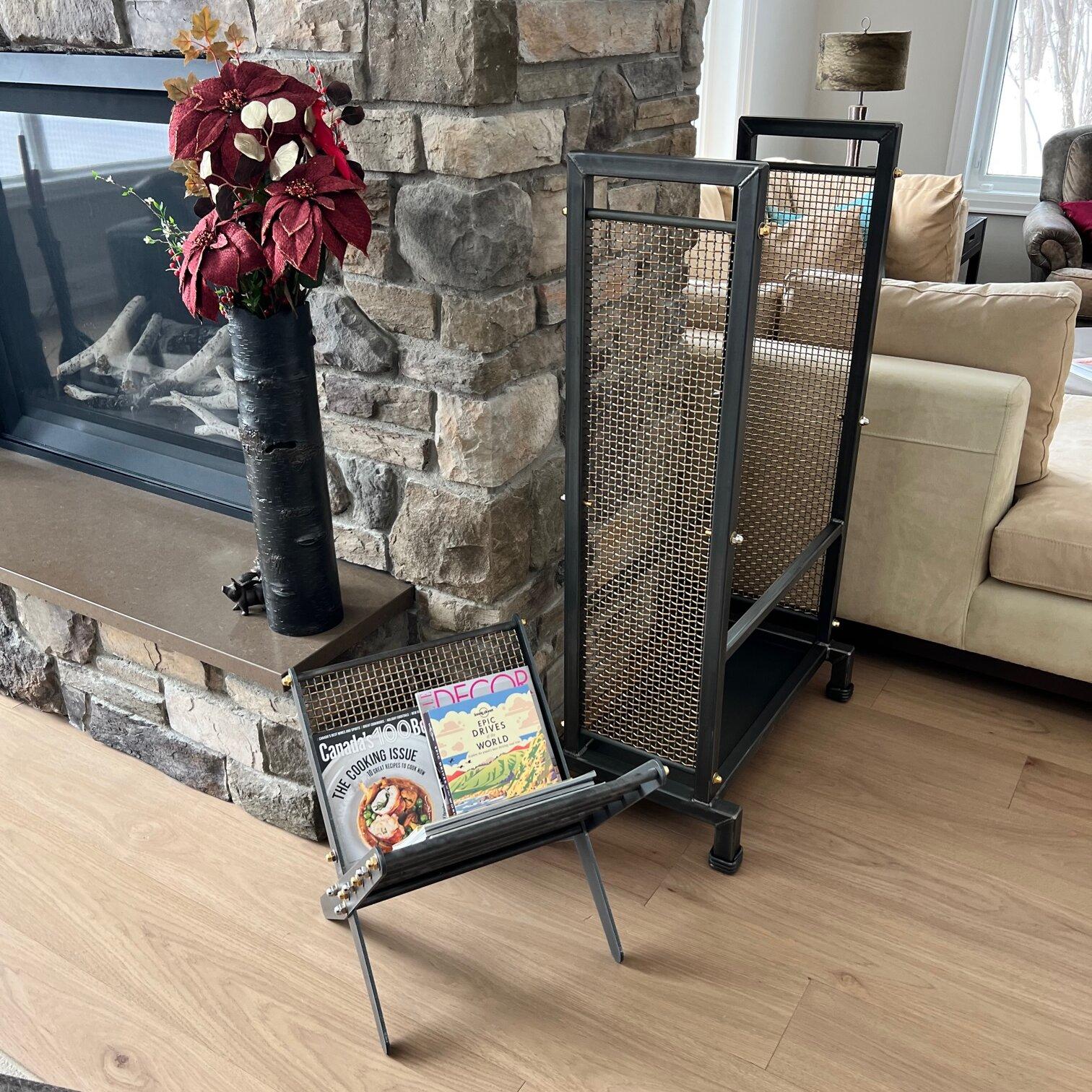 In the above project, Skot uses a Miscela woven wire mesh pattern which combines bronze and stainless steel wire together to form a unique-looking design. In this project, Skot has designed a log rack, a bar front design piece, and a magazine rack that all utilize Miscela and match nicely with the rest of the house they are in.
Skot continues to design and create one-of-a-kind pieces from his shop in Clarksburg. If you have any questions or would like to know more about his projects please feel free to contact him.
Contact form