Blog
Blog
Ferrier Wire and Design Metals offers a wide variety of wire mesh (weavemesh and weldmesh), perforated metals (design and round hole pattern) and expanded metals for use in a wide variety of industrial, architectural and design applications. Please contact us to see if we can assist you with your requirements and or would be interested being the subject of a blog post.
Ferrier Wire Stock Update: Re-Galvanized Hardware Cloth
December 14, 2021
Ferrier Wire Stock Update: Re-Galvanized Hardware Cloth
Over the past two years the world economy has experienced unprecedented shocks to supply chains and transportation logistics. Global border lockdowns, manufacturing reductions due to the COVID pandemic, and changes in production patterns of various industries have greatly affected global logistic networks as well as the availability and pricing of materials. Many organizations have incurred heavy losses due to this unpredictable situation.
The Canadian supply chain ended up in an even more dire state due to the recent devastating floods in British Columbia that severely affected the maritime trade. Because of the floods, many routes between B.C. and the rest of Canada have been blocked off. This has led to a pileup of shipping containers at the West Coast terminals, with loaded ships anchored offshore waiting to be unloaded. This situation exacerbated supply shortages across the country.
Ferrier Wire & Design Metals adapted to the supply shortage situation at an early stage. We were recently lucky enough to receive a container of wire mesh that replenished our stock for:
Re-galvanized hardware cloth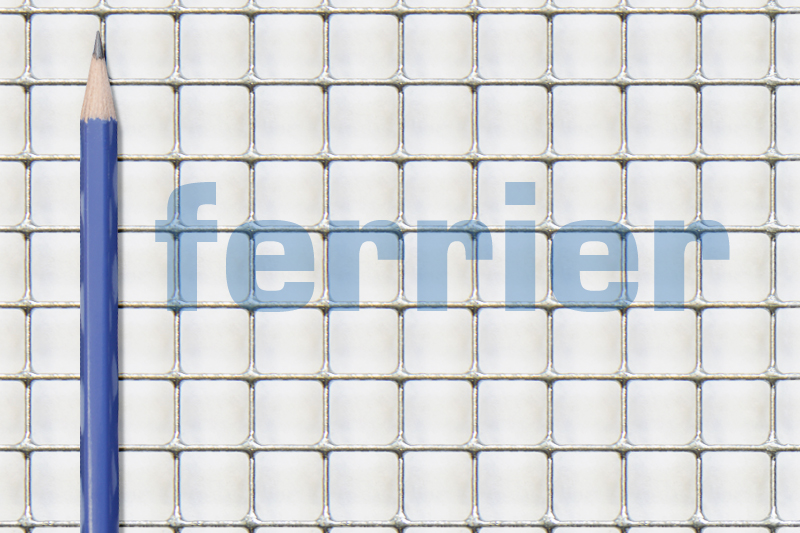 Specs in stock:
HC ½ x ½ x 19 ga, 4' x 100' rolls
HC ¼ x ¼ x 23 ga, 4' x 100' rolls
Re-galvanized hardware cloth is a light wire mesh hot dip galvanized after welding or weaving. It is most commonly used in the HVAC and sheet metal industries to prevent birds and or debris from going through louvres or vents and entering ventilation systems. Another common use is as a bird screen and as a rodent screen.
In addition to our stock of the hardware cloth, we have managed to keep inventory levels of our other products at pre-COVID levels and have suffered very few out of stock situations. The main issue we have had to deal with are rising prices. In some cases we have seen prices increase by more than 150% over the last 18 months. For some products we have been able to mitigate the effect of price increases by drawing from our extensive inventory accumulated prior to global inflation. Our hope is to see prices stabilize in 2022.
Please let us know if you have any questions about any of our products.
Contact form