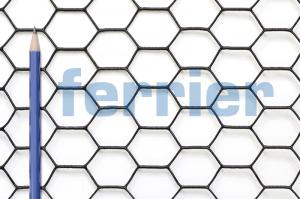 Find the Right Chicken Wire for Your Application
November 28, 2016
There are various uses of chicken wire today. This compares to several decades ago when the wire was only perceived to be useful in hatching chicks or creating restrainer cages for holding birds. The scope of this versatile product is now expanded and the operations wider. Each of these specialist operations requires a distinct skill for the best results. Besides, not every wire in this category will best suit your role. It is thereby critical to employ the best wire for the preferred uses.
In recent times, applications involving chicken wire have become imperative to the traditional uses of the wire. The new turn of events has made its use in other fields including agriculture, construction and industry among others. An equal number of wire gauges used in making the mesh have also been developed to match each of the uses. These range from the smallest, gauge 12 to the highest being 25 and comes in a variety of heights. Further, the wire may be galvanized or not, depending on the use envisioned at manufacturing.
Created to offer light to medium tensile hexagonal nettings for light to medium duty uses, a customer should wisely choose the best mesh that meets their needs. At the same time, it is imperative to have a cross-link relationship between the uses of the wire being established before making a decision. At other times, you might be unsure of the best chicken wire for your task. Consulting a certified manufacturer or wire specialist should put you a notch ahead, leading you to better decision making.
Ferrier Wire is a leading wire and metal manufacturer offering an in-depth value. With a team of engineering and quality control specialists, we aim at making every customers dreams a reality, and with your idea our team will help you get the best materials to put your best foot forward.
No comments yet...
*** Your email address will not be published.