Blog
Blog
Ferrier Wire and Design Metals offers a wide variety of wire mesh (weavemesh and weldmesh), perforated metals (design and round hole pattern) and expanded metals for use in a wide variety of industrial, architectural and design applications. Please contact us to see if we can assist you with your requirements and or would be interested being the subject of a blog post.
How Wire Mesh Facade Enhances Safety And Utility?
September 25, 2023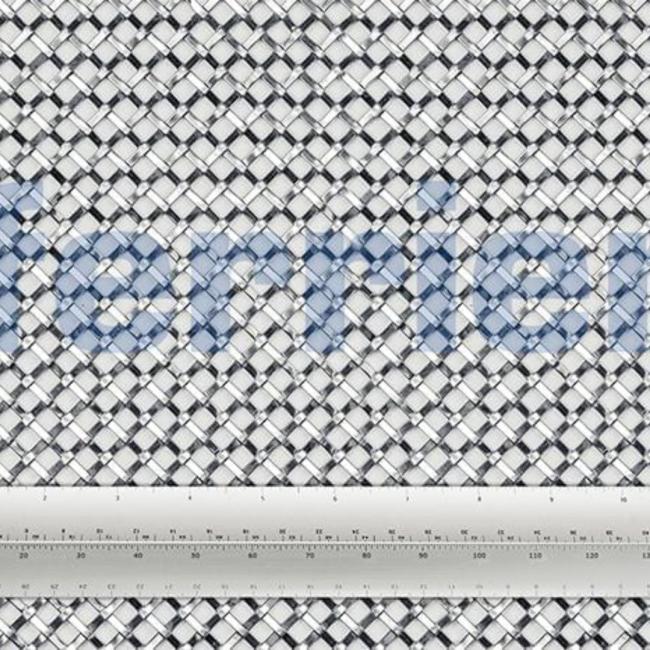 Wire mesh has numerous industrial as well as architectural applications. This mainly depends on the warp wires, shute wires, and the type of weave. Thus, wire mesh, usually stainless steel wire mesh, is added to the facade of many buildings and prominent structures like airports, train stations and more. Apart from being an aesthetic choice, it also enhances the safety and utility of the building. The safety and practical application in particular will be explored in this blog.
Wire Mesh Facade And Protection
Wire mesh facade enhances safety in a building in the following ways:
Prevents Accidental Falls
Due to its lightweight and high strength, wire mesh is a perfect addition to any structure's facade. It prevents accidental falls, making it a staple in guard rails on a walkway, external and internal staircases, and parking lots spanning multiple stories.
Prevents Intentional Climbing
Wire mesh facades protect residents of a building from accidental falls as well as intruders. The strong and tensile nature of the wire mesh makes it challenging to climb or break, ensuring that the building is protected from intruders.
Prevents Impacts
The mesh facade also protects the buildings from objects and debris like rocks that can cause serious damage and accidents to the structure.
In terms of utility, the wire mesh is known for its lightweightness and transparency, allowing visual access to the outside world. It also allows natural light and ventilation, ensuring that these factors are not compromised for safety.
Therefore, a wire mesh is a comprehensive and versatile solution for any building's facade in terms of safety, utility and of course, aesthetics.
Ferrier Wire And Goods Company Ltd. manufactures woven and welded stainless steel wire mesh, along with textured sheet metal, decorative metal sheets, perforated metal and more. Contact us today to know more or to place an order.
Contact form