Blog
Blog
Ferrier Wire and Design Metals offers a wide variety of wire mesh (weavemesh and weldmesh), perforated metals (design and round hole pattern) and expanded metals for use in a wide variety of industrial, architectural and design applications. Please contact us to see if we can assist you with your requirements and or would be interested being the subject of a blog post.
Machine Spotlight: An Overview Of Euromac CX1000-30 Turret Punching Machine
May 20, 2022
Ferrier Wire + Design Metals believes that investing in new machinery is an important part of improving and growing our business for both industrial and architectural products. The latest addition to our facility is the Euromac CX1000-30 turret punching machine.
It was recently transported to our premises by Kenco Machinery Movers & Millwrights Ltd. Here's the first look of our Euromac CX1000-30.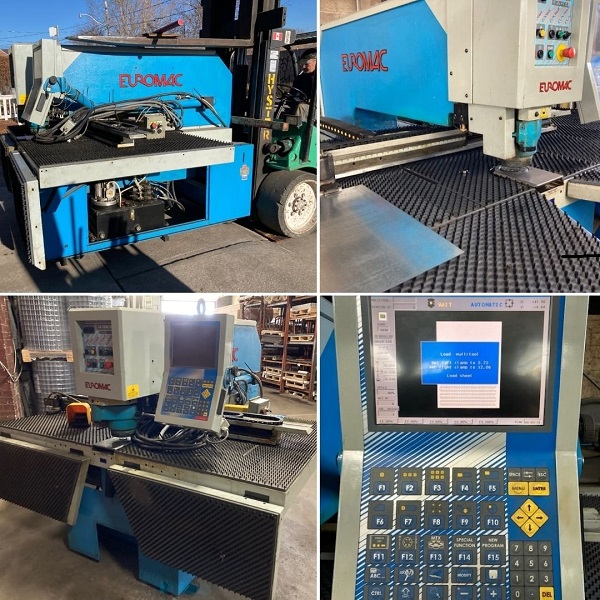 What is a turret punching machine?
A turret punching machine is a piece of metal working equipment, often equipped with CNC features that are used to punch and create perforated patterns with the help of different punches on a variety of sheets and metal surfaces.
How does a turret punching machine operate?
The operating principle of a turret punching machine involves punching or perforating a metal sheet with a die at the other end. The punch, which is also referred to as a tool, pushes the metal into the die, creating the hole of the desired shape and dimensions. The CNC system facilitates automation of the process, wherein the metal sheet can be moved along one or multiple axes to create a perforation at the right spot.
Thus, the turret punching machine is meant for mass-producing patterns on a metal sheet with uniform accuracy and speed. The Euromac CX1000-30 in particular comes with 6 sets of punch and die sets, allowing us to create 6 varieties of holes during a single operation. Moreover, to change the sheet's orientation along an axis, the punching machine is equipped with a mechanical arm.
Here are some die patterns offered by Euromac CX1000-30: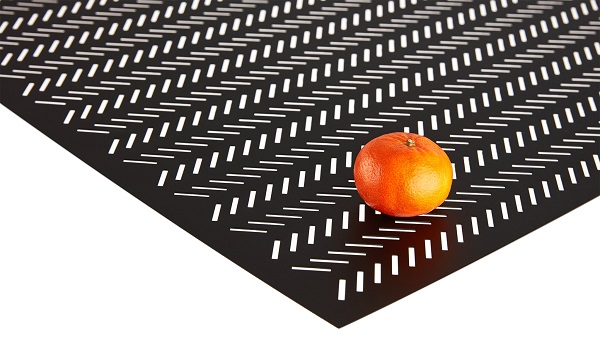 Herringbone: Two columns of inclined parallel lines that face away from each other.
Concentric Circles: Series of perforated circles with a common center.
Obround: A rectangle in the middle with two semicircles on each end.
.500" Square: Square with a side of 0.5 inches.
Please contact us to know more about the capabilities of our Turret Punching Machine and the perforated design patterns that it can produce.
Contact form