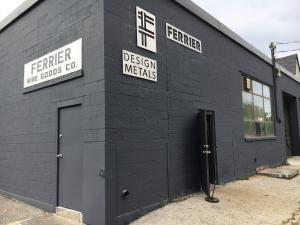 New Building Signage!
October 02, 2017
It just got a lot easier to find us: we recently mounted new signage on our building! The sign is constructed out of stainless steel type 304 16ga.
We sent this sheet to A-Line Muru to be water jet cut. They custom programmed the machine to meet our font requirements (as our logo is a customized version of a standard font), and water jet cut out the logo and names. We had the stainless steel pieces mounted with 1" spacers away from the wall to allow for some interesting lighting options down the road!
A-Line Muru specializes in precision machining for the aerospace, defense, satellite and nuclear industries. Learn more about them here.
Visit us at our location at 170 Mulock Avenue and let us know what you think!
No comments yet...
*** Your email address will not be published.
Contact form