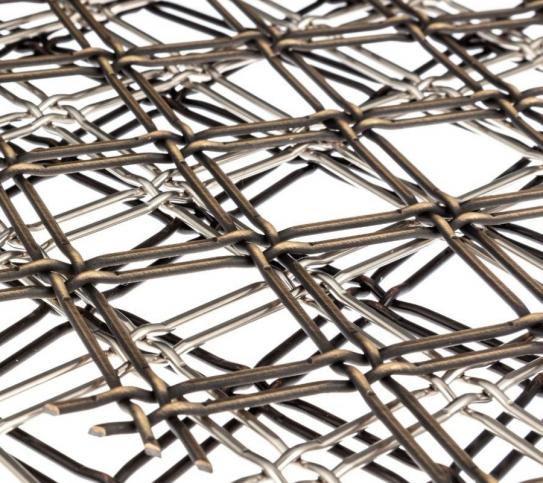 New Product Alert: Introducing Karo Weavemesh
March 23, 2020
Ferrier Wire and Design Metals is pleased to announced the newest member to our architectural design weavemesh family of products – the Karo pattern. The Karo pattern is available to be made from stainless steel, and in two steel plated versions: Lammin Messing and Lammin Kupfer.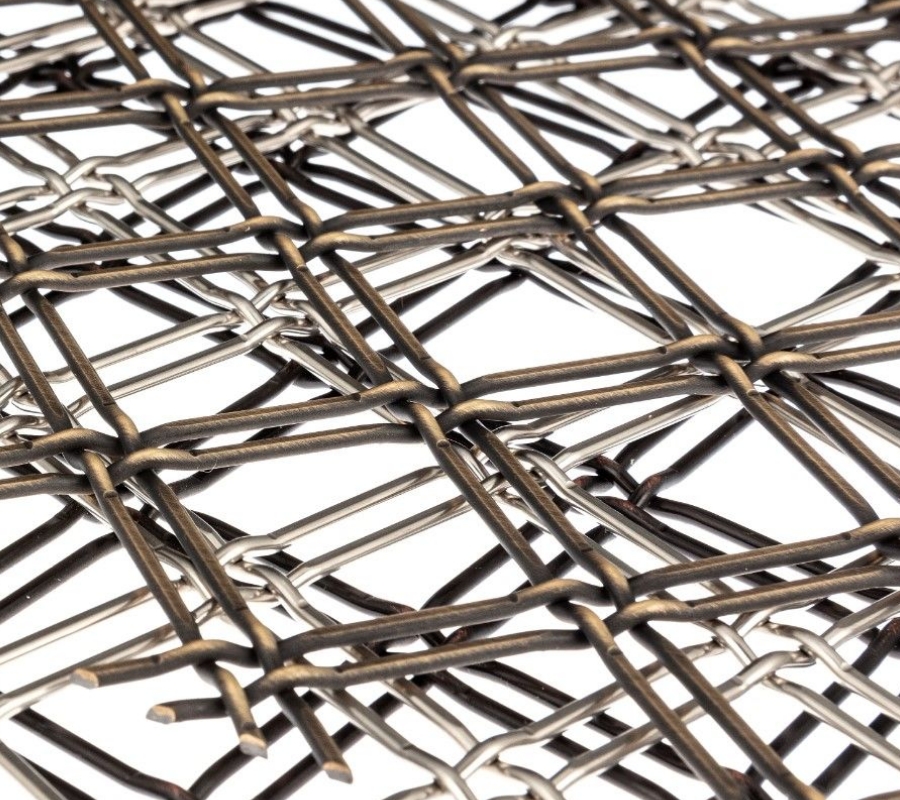 Pattern Characteristics
The Karo pattern is woven on the bias and is a twin wire lock crimp. Woven from a .072" diameter wire, the center clear opening of the pattern is .928" with the overall repeat pattern dimension of 1.25". The open area of this pattern is larger than the average design weavemesh pattern. At 78.3%, the pattern allows view through the mesh to reveal what lies behind it.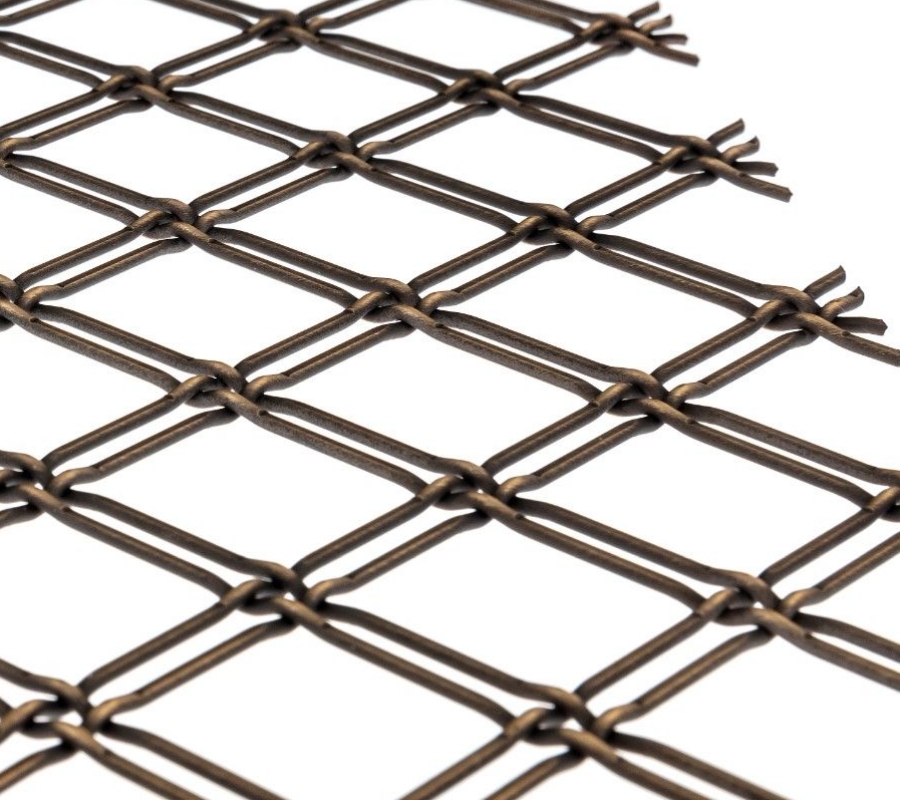 Available Stock Sizes:
Lammin Messing – 40" x 47" – Mild (plain) steel that has been plated and is for interior use only
Lammin Kupfer – 40" x 47" – Mild (plain) steel that has been plated and is for interior use only
Stainless steel – 36" x 60" – Great for both indoor and outdoor use
Product Applications
The semi-transparency of the Karo pattern distills a sense of openness intended to accent the cabinet and space around it, instead of blocking what lies behind.
An example application is for use in a bar or restaurant setting where cabinetry fixtures allow for sightlines to travel to the objects that lie inside (i.e. bottles, or other glassware). The Karo pattern can also be used in a library setting, on bookshelves or built-in cabinets as a way to shield books and artifacts while also allowing users to view them from the shelving or cabinet's exterior.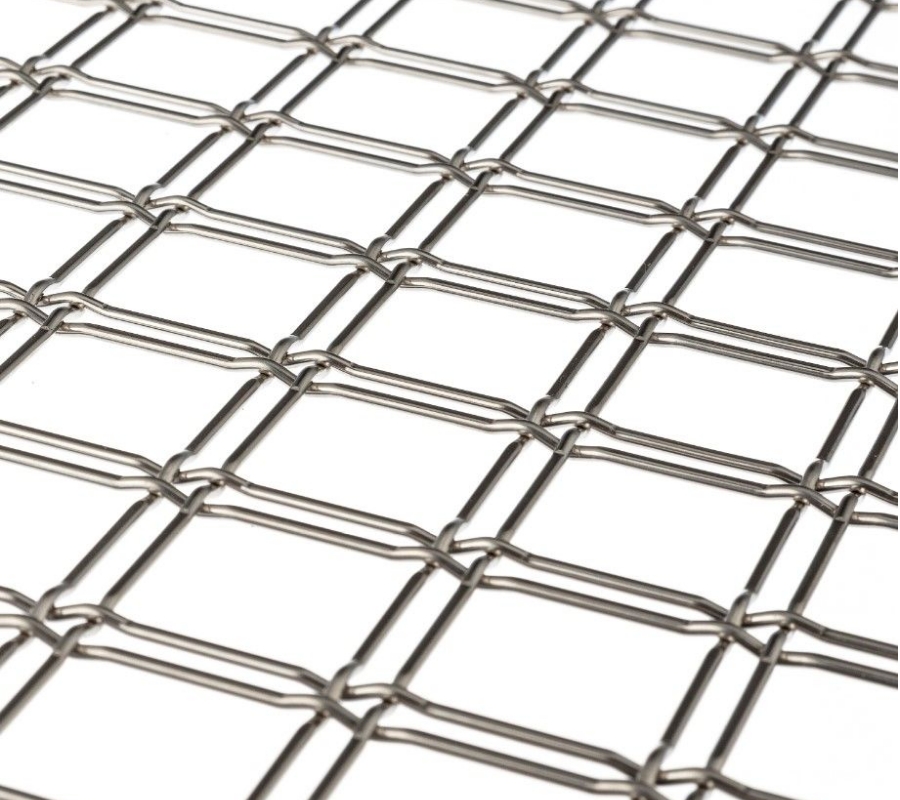 Please contact Ferrier Wire and Design Metals if you're interested in learning more about our newest Karo pattern, or want to learn more about some of the other woven wire mesh and architectural design products we offer. Samples of most items are available, however subject to a few conditions.
No comments yet...
*** Your email address will not be published.
Contact form