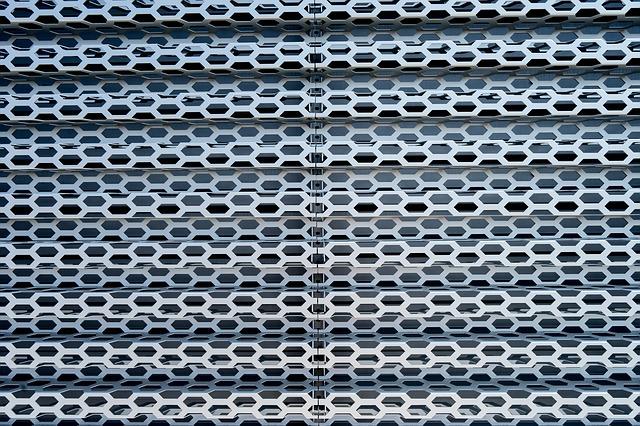 The Aesthetics of Design Perforated Metal
January 19, 2017
The Aesthetics of Design Perforated Metal
Perforated metal has been known not only for its functionality but also for its decorative appeal. Perforated metal, which is actually a thin metal sheet, has a series of punched holes and can be intricately designed with a wide range of shapes and intricate patterns. This type of perforated metal is commonly referred to as design perforated metals.
Design perforated metal can be manufactured with differing styles and patterns. Holes on the metal sheet can either be round, diamond, hexagon, or square, and of differing sizes. These holes can be arranged in a staggered or straight pattern. The design possibilities are endless with aesthetically pleasing appearances, changing styles, shapes and patterns, and its durability.
Design perforated metal is found to be ideal material in architectural and design industry. The differing designs in the perforated metal lend artistic appeal to any architectural design, whether it is used as screens, walls, grills, furniture, and balustrades or as decorative ornaments. It gave architects, designers, and engineers flexibility as design perforated panel can be manufactured using various shapes, patterns, and varying colors; thus, catering to the divergent tastes of an architect's or designer's customers. It gave architects and designers opportunity to offer to its clients' vast designs and choices.
It is common to see houses or buildings with cabinets, backdrops, gates, baskets, and furniture made from design perforated metal. Different designs can give different rooms and areas of a building their own personality and atmosphere. Design perforated metal is easy to clean and maintain, making it versatile in both indoor and outdoor applications.
With its almost limitless designs and patterns, more and more contractors, architects, designers, and engineers have easier access to this material, which can be customized to the needs of their customers and their projects.
No comments yet...
*** Your email address will not be published.