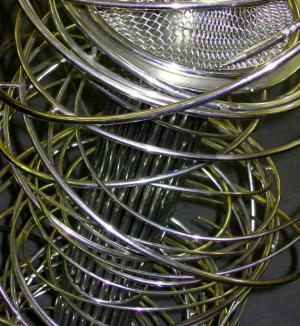 The Superiorities of a Welded Wire Mesh
August 05, 2016
Wire meshes are designed from different materials whose physical and chemical properties differ adversely. The materials used in welded wire mesh are often strong and pose high ductile ability. These materials include steel, stainless steel, Inconel and aluminum, among others. Welded meshes often duplicate the features of their foster wires such as increased malleability and extra strength, features not common with woven wire meshes. Materials other than aluminum allow for easy bending and hence offer versatile opportunities for their usability.
Engineered at a high level of precision, welded wire mesh technology allows for a uniform knitting between the wires. By doing so, meshes of divergent levels of flexibility are created and their strength is greatly improved. The list of welded meshes is expansive and widens the usability of the options accessible to consumers while giving the users a wide range of selections. Wire mesh can also be custom tailored to suit different consumer needs, especially when it comes to the use of high profile wires. Different materials including copper, steel, aluminum, stainless steel and Inconel form the most common wire mesh in the market today and come with different options depending on their response to the environment. This makes them classifiable into coated and free-stand materials.
Despite the fact that sturdiness is associated with most welded mesh outfits, some welded meshes may weaken over time, becoming less effective in supporting their purposes. Used above its capacity, the weakened welded wire mesh requires extra reinforcement through nailing, soldering or both, to support the system and bind the wire mesh into a synchronous unit.
No comments yet...
*** Your email address will not be published.