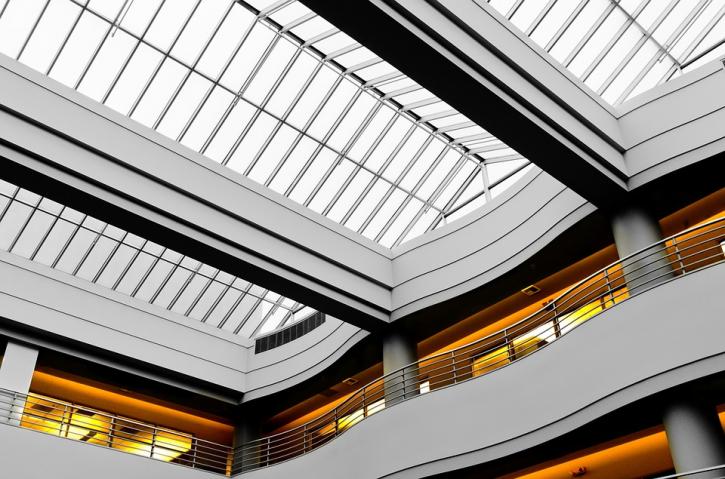 The Uses of Decorative Expanded Metal
October 14, 2016
Decorative expanded metal is a specially "designed" metal frequently used in architectural design. The expanded metal is usually made through a "process of slit and stretch," where a precision die slits and stretches the metal material in one operation. It is then again processed with some set of rollers which then adjusts the thickness, giving the material some strength. The expanded metal be made in different finishes, patterns, textures and designs; thus, introducing a decorative value to it.
Decorative expanded metal is available in carbon steel, aluminum, copper, nickel and other different alloys. Differing patterns and textures, from flattened to galvanized to titanium, or customized, are always ordered every day to supply the needs of the architectural and design industry. Thus, this material is really an in-demand architectural design component.
Architects and designers love this decorative metal because of its durability. This metal often retains its shape even if used for several years. Architects and designers admire this metal's flexibility, strength, and rigidity. They also like the fact that this metal is always able to control light and air, including visibility, which allows the needed privacy requirement of some hotels, buildings, offices, and establishments. They like the versatility and sophistication that this metal lends to their design and architecture. Hence, architects and designers appreciate that this metal offers not only decorative value but also support, protection and security in the structures.
Architects and designers have found innumerable uses for the decorative expanded metal. It has been used as sun screens, room dividers, building facades, displays, tables, chairs, fireplace screens, fence, windows, doors, interior partitions, dividers, cabinets, stairways, and ceilings. This decorated metal is often seen as both indoor and outdoor architectural and design component.
Outdoor Uses
Facade. The façade which is often known as the "skin" of the building, it is what is initially seen of the building structure. More often, architects and designers found this material valuable in designing or constructing the façade of a hotel, establishment or building, as it not only lends elegance but also functionality.
Fence. A fence usually encloses a house or apartment. The expanded metal has been a sturdy material to enhance not only the security of the house or apartment but also to give it some style.
Indoor Uses
As screens, dividers and partitions. Buildings and houses use partitions to divides a room or space into different areas. The various design, patterns, and style of this expanded metal provide a certain degree of attractiveness whenever it is used as a screen, divider or partition in a house or building.
As furniture. Expanded metal has now also been extensively used in creating various furniture. It is utilized to modernize the design of chairs, tables and cabinets, which provides a contemporary design to dwellings and structures.
As ceiling. Architecture has also adopted the extended metal ceilings. Again, a modern take on the classic or otherwise common ceiling structures. With the use of lights, it can create a fascinating display of lights and shadows in the home,

hotels or other architectural

structures.
No comments yet...
*** Your email address will not be published.