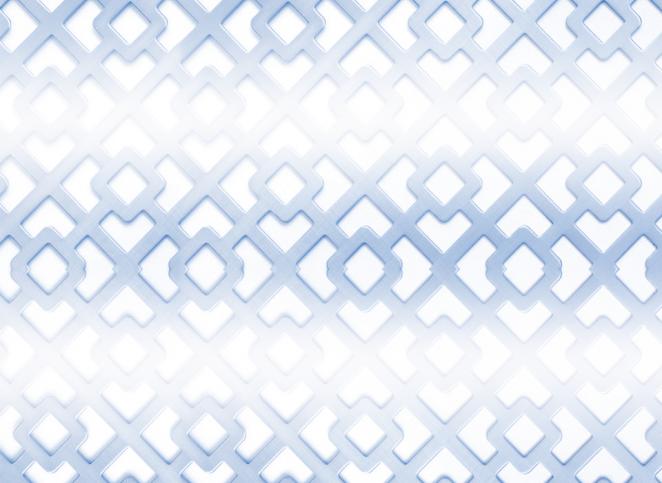 What are the different types of decorative wire mesh panels?
August 08, 2016
Decorative wire mesh panels challenge the status quo when it comes to interior and exterior decor by providing a versatile option that is sturdy and flexible. They make it possible to enhance your cabinet projects with a wide range of styles and mesh options, coming in all possible patterns.
Those who use decorative wire mesh panels do it for both aesthetic and functional purposes. With wire mesh, it is possible to have as much visibility as a glass cabinet. Ferrier Design offers wire mesh in plain steel, copper, aluminium, bronze and brass.
Decorative wire mesh panels make tradition and modernity co-exist in perfect harmony. It offers options for making both stand alone and architectural facades that endorse both a modern touch and a traditional style.
What about welded wire mesh?
Welded wire mesh is an electric fission welded grid with a series of longitudinal wires and cross wires. A welded decorative wire mesh is a perfect screen for industrial applications, as well as horticulture, transportation and agricultural products. There are different types of welded decorative wire mesh panels, which are categorized according to their characteristics, uses and structure
Welded wire fabric
This type of decorative wire mesh panel is a square grid of well-placed wires that are welded at all intersections. The standard sizes are specified depending on the functionality, and can also be customized into extra small or extra large shapes.
Electro-galvanized decorative wire mesh panel
These decorative wire mesh panels are largely made up of plain steel. At the processing time, they are taken through a hot zinc galvanization process. They have square openings and are ideal for grilling, wire boxes, retail partitions and machine protection.
PVC coated
PVC coated welded wire mesh panels have a smooth plastic covering that makes them resistant to corrosion. They are ideal for fencing official properties like buildings, parks and gardens. These panels are available in a wide range of colours and patterns.
No comments yet...
*** Your email address will not be published.