Blog
Blog
Ferrier Wire and Design Metals offers a wide variety of wire mesh (weavemesh and weldmesh), perforated metals (design and round hole pattern) and expanded metals for use in a wide variety of industrial, architectural and design applications. Please contact us to see if we can assist you with your requirements and or would be interested being the subject of a blog post.
What Is PVC Coated Welded Mesh And Why It's Ideal For Fencing?
March 23, 2023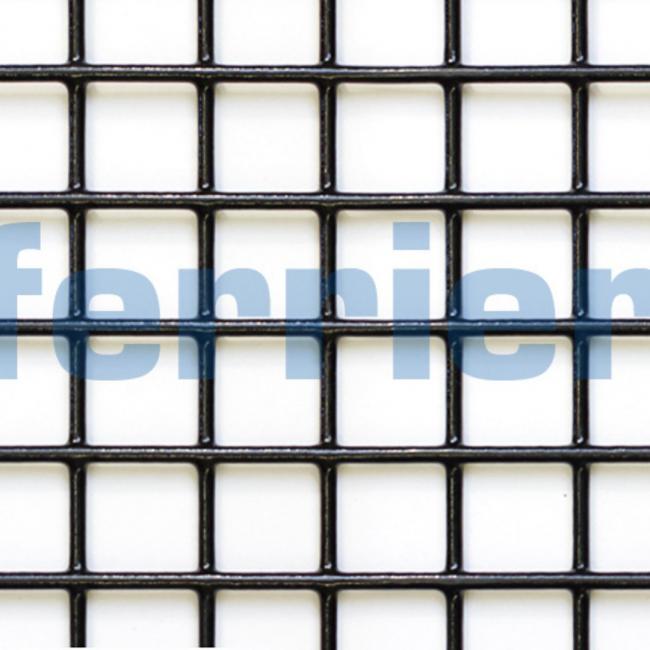 Welded wire mesh is created by welding longitudinal pieces of wire in a grid-like pattern. There are numerous variations of welded wire mesh, such as PVC-coated welded mesh, galvanized welded mesh, re-galvanized hardware cloth and more. The former's fabrication, properties, and application as a fencing material for playgrounds will be addressed in this blog.
Overview Of PVC Coated Welded Wire Mesh
What is PVC Coated Welded Wire Mesh?
This welded wire mesh is made of galvanized, high-quality iron wire. The zinc is coated onto the wire either through electro-galvanizing or hot dipping. Once, the galvanization is complete, an even layer of polyvinyl chloride (PVC), is coated on top.
Properties Of PVC Coated Weld Mesh:
High corrosion resistance

Good insulation properties

Easy to maintain/install

Low-cost fabrication
Application
Fencing is one of the biggest applications of a PVC-coated welded wire mesh. Galvanized welded wire mesh is typically used for fencing commercial or domestic properties, as well as parks and playgrounds. In the latter case, the PVC coating gives the wire mesh a distinct advantage. With enough physical damage, impacts and scratches, the zinc coating can peel off in a galvanized wire mesh, leaving the mesh exposed to the elements. This is highly probable in playgrounds and sports complexes where balls can impact and damage the galvanized layer.
Therefore, the PVC coating adds an extra layer of protection against physical damage, making it an ideal choice for fencing playgrounds and sports facilities. Furthermore, the plastic coating makes it resistant to inclement weather conditions such as rain, strong winds or snow.
Lastly, in case of minor damages, a simple wash with vinegar or soap and rubbing the damaged area with steel wool will remove any rust or blemishes. Thus, it is easy to maintain.
Ferrier Wire Good Company Inc. offers a variety of welded and woven wire meshes such as stainless steel wire mesh, copper mesh, bronze mesh, brass mesh, and more. To know more about the products, contact us today.
Contact form