Blog
Blog
Ferrier Wire and Design Metals offers a wide variety of wire mesh (weavemesh and weldmesh), perforated metals (design and round hole pattern) and expanded metals for use in a wide variety of industrial, architectural and design applications. Please contact us to see if we can assist you with your requirements and or would be interested being the subject of a blog post.
What Is Stainless Steel Dutch Woven Wire And Its Features?
October 09, 2023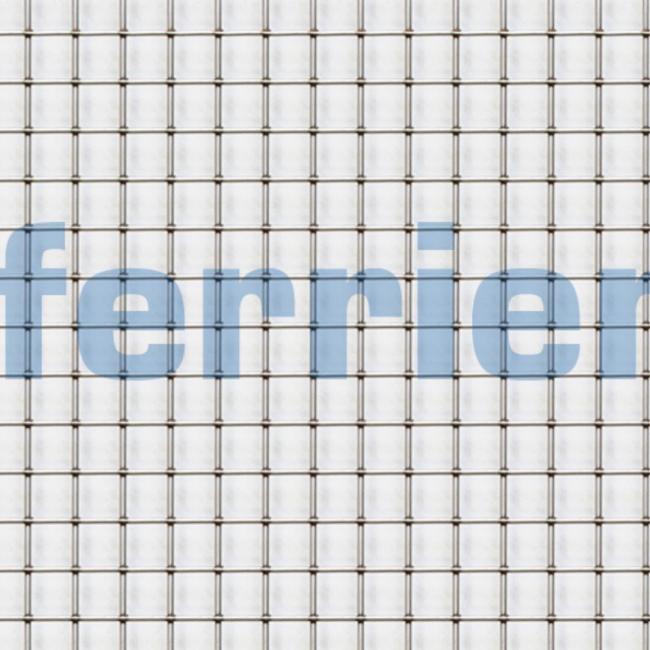 A standard wire mesh has numerous applications. For operations where corrosion resistance and strength is critical, a stainless steel wire mesh is the standard. However, for even more specialized applications, there are other versions of the stainless steel mesh that are particularly designed for a specific purpose. In this blog, Ferrier Wire Goods Company Ltd. features the stainless steel duct woven wire, its features and why it is perfect for filtration.
What Is Stainless Steel Dutch Woven Wire?
This is a specialized form of steel mesh wherein the wires running along the length of the mesh, that is warp wires, are thicker than the wires running along the width of the mesh, that is weft wires. Furthermore, the weft wires are woven in such a way that they are almost touching each other, leaving little to no gap.
Features Of Stainless Steel Dutch Woven Wire
High tensile strength: The design of the steel mesh offers great tensile strength. Thus, it won't fracture of fail when it is deformed or when strong forces are applied to it. This makes it suitable for several heavy-duty applications.
Triangular Openings: Due to the way the weft wires are in contact with each other, the openings in the mesh are not the standard square. Instead, they are triangular in nature and are slanted across the length of the mesh. This creates very tight openings that do not allow particles to directly go straight down.
Therefore, these stainless steel wire meshes make for excellent filters/filter cloth. All stainless steel dutch woven wire has specified micron ratings, ranging from 5 to all the way to 115.
Ferrier Wire And Goods Company Ltd. manufactures woven and welded wire mesh, along with textured sheet metal, chicken wire, decorative metal sheets, perforated metal, and more. Contact us today to know more or to place an order.
Contact form