Blog
Blog
Ferrier Wire and Design Metals offers a wide variety of wire mesh (weavemesh and weldmesh), perforated metals (design and round hole pattern) and expanded metals for use in a wide variety of industrial, architectural and design applications. Please contact us to see if we can assist you with your requirements and or would be interested being the subject of a blog post.
3 Factors To Consider While Installing A Decorative Metal Screen
September 12, 2023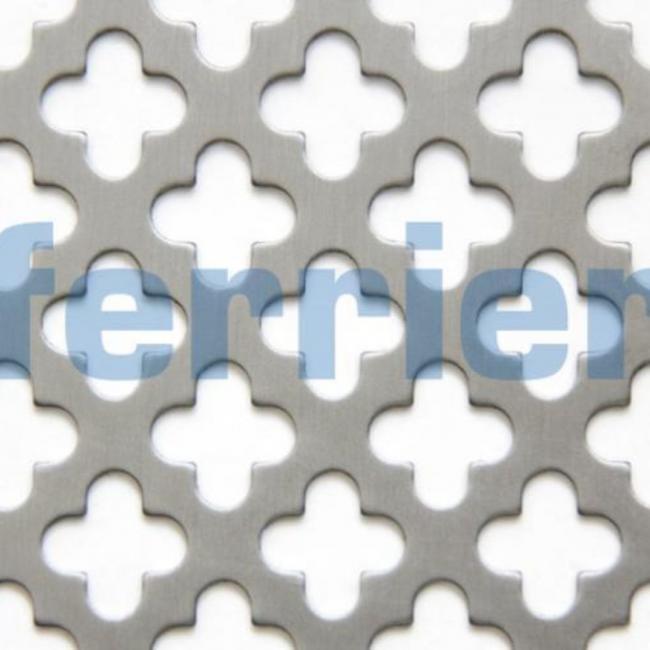 A decorative metal screen, made of perforated metal panels, can be aesthetically pleasing, irrespective of its purpose. Furthermore, due to its design, it promises durability and corrosion resistance, ensuring the screen lasts for decades. However, there are a few factors to consider before installing a decorative metal screen for a particular project. 3 such factors will be addressed in this blog.
How To Select A Decorative Metal Screen?
Scale Of The Installation
The first thing to consider is the scale of the metal screen. Is it a privacy screen installed in the garden, or perhaps something featured on the facade of a building? Depending on the viewing distance, that is the distance at which the viewer can observe the screen, the scale can be altered significantly. For instance, for an office screen or garden screen, designs take a life-size scale. Alternatively, for designs that are required to be observed from long distances, the scale increases significantly.
Open Area
The open area is defined as the area of the decorative metal screen that is removed to create the final product. As is evident, this will be heavily dependent on the application of the screen. For instance, if privacy is the most important application of a screen, then its open area should be limited.
Colour And Material
Lastly, the colour and material of the metal screen should also be determined. Depending on its location, the architectural style and even how many footfalls, the colour and material can change. For instance, if weathered steel is paired with white tiles, then it can create a disaster, as the rusted patina of the screen will leach onto the tiles over time.
Therefore, by taking these factors into consideration, a decorative metal screen can be installed successfully for any given application.
Ferrier Wire And Goods Company Ltd. manufactures woven and welded wire mesh, along with textured sheet metal, chicken wire, decorative metal sheets, perforated metal and more. Contact us today to know more or to place an order.
Contact form