Blog
Blog
Ferrier Wire and Design Metals offers a wide variety of wire mesh (weavemesh and weldmesh), perforated metals (design and round hole pattern) and expanded metals for use in a wide variety of industrial, architectural and design applications. Please contact us to see if we can assist you with your requirements and or would be interested being the subject of a blog post.
3 Prevalent Wire Mesh Facade Mounting Configurations
June 30, 2023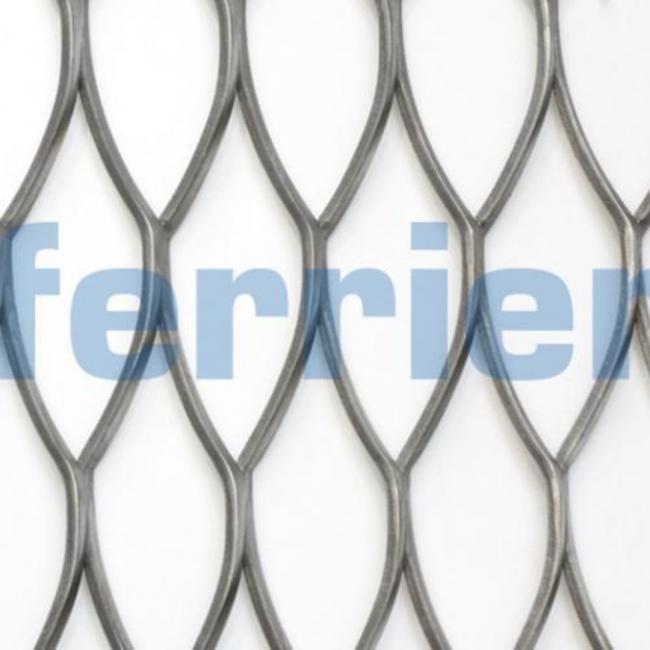 In the previous blog, the definition of a wire mesh facade, its core components, and some advantages of using them was addressed. In this blog, 3 major wire mesh mounting solutions will be explored in detail, as well as tips to maintain this mesh after installation.
Wire Mesh Mounting Configurations
Flat Tension Profile
This is one of the most common configurations, comprising a flat tension profile, clevis hardware and compression. As mentioned in the previous blog, a flat tension profile is a form of clamp and clevis hardware is primarily a type of screw. The use of compression springs is warranted in external applications, which is true for a wire mesh facade, as it provides much-needed elasticity in the mesh. However, the wires also require a solid substructure to keep them tensioned appropriately with compression springs. To maintain this tension, round tubes are placed intermediately along the structure to create a strong, cohesive unit.
Round Bar With Eyebolt
An alternate configuration to the flat tension profile, it uses a round bar and eyebolt system to keep the wire mesh attached to the support structure. Essentially, a round bar which is designed for load distribution is inserted along the top and bottom of the wire mesh panel. The wire mesh is connected to this round bar using eyebolt clamps which run along the length of the panel.
Special Shapes
In cases where there are curves, edges or unconventional profiles, special mounting configurations can be applied after consulting with a planner or a contractor.
Maintaining A Wire Mesh Facade
The best feature of a wire mesh facade is that it requires little to no maintenance. Any dust or debris build-up can be washed away with rain or water. Only an annual visual inspection is necessary to ensure that they have been mounted properly and there is no change in the tensioning of the wires.
Ferrier Wire And Goods Company Ltd. manufacture woven and welded wire mesh, along with textured sheet metal, decorative metal sheets, perforated metal and more. Contact us today to know more or to place an order.
Contact form