Blog
Blog
Ferrier Wire and Design Metals offers a wide variety of wire mesh (weavemesh and weldmesh), perforated metals (design and round hole pattern) and expanded metals for use in a wide variety of industrial, architectural and design applications. Please contact us to see if we can assist you with your requirements and or would be interested being the subject of a blog post.
A Detailed Look At Using Wire Mesh In Elevator Interiors
July 18, 2023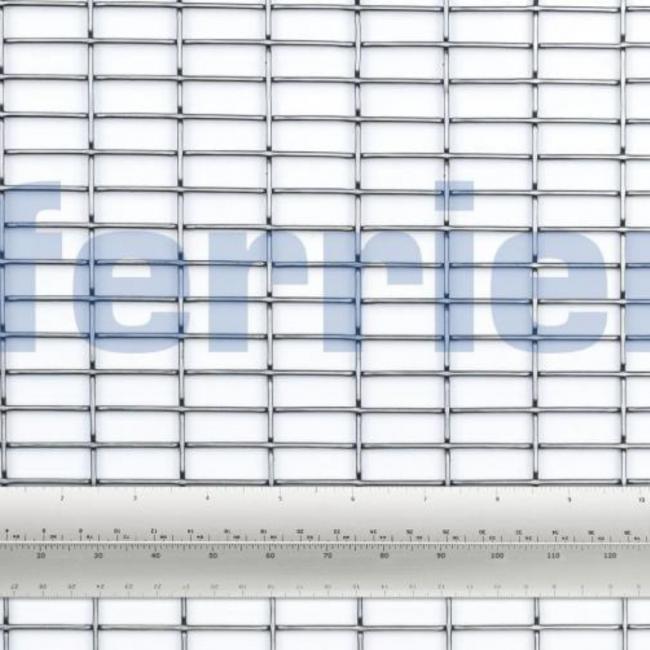 A wire mesh has numerous applications in architecture, including elevator interiors. The cab interiors are often overlooked during construction, creating a lacklustre aesthetic. To mitigate that, wire mesh can be used to improve the design of elevator interiors. Here is a detailed look at how the wire mesh can be added to the elevators and some benefits.
Wire Mesh In Elevator Interiors
How Is It Added To The Elevators?
There are two ways to go about it. The architect undertaking the project can contact the elevator cab company, who in turn, contact a wire mesh fabricator to execute the exact patterns and dimensions required. Alternatively, the fabricator can directly collaborate with the architect to deliver the desired result.
How Is The Wire Mesh Mounted?
There are 3 ways to typically mount a woven wire mesh to the elevator.
Bending: If the woven wire mesh is easily pliable, it can be simply bent at 90-degree angles and mounted to a supporting board or structure, essentially covering it completely.
U-Channel: If the wire mesh is rigid, there is no need to bend it. It can be simply placed against a supportive board and the whole structure can be covered with a U-channel.
L-Shape Frame: The wire mesh can be mounted onto an L-shape frame, which in turn is mounted onto the elevator cab.
Why Choose Wire Mesh For An Elevator Cab?
The typical material used for elevator interiors is a stainless steel wire mesh. It is known for its durability, so it is a solid investment. Moreover, it is easy to clean and maintain, further improving its economic viability. Lastly, it offers unique aesthetic characteristics. When paired with a canister lighting system, the light can reflect off of the steel mesh, creating a bright and appealing aesthetic within the cab.
Ferrier Wire And Goods Company Ltd. manufacture welded and woven wire mesh, along with textured sheet metal, decorative metal sheets, perforated metal and more. Contact us today to know more or to place an order.
Contact form