Blog
Blog
Ferrier Wire and Design Metals offers a wide variety of wire mesh (weavemesh and weldmesh), perforated metals (design and round hole pattern) and expanded metals for use in a wide variety of industrial, architectural and design applications. Please contact us to see if we can assist you with your requirements and or would be interested being the subject of a blog post.
Brief Overview Of Metal Roofing Trim
April 03, 2023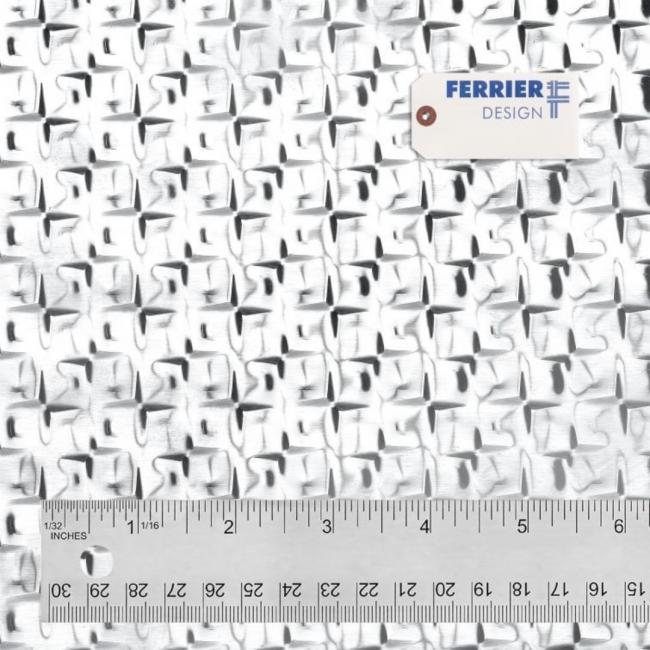 Textured metal panels are used in applications such as cabinetry, backsplash and millwork. As for millwork, it comprises crown moulding, trim work, shiplap, wainscoting and more. Millwork also plays a major role in roofing in the form of trim work. Its basic functioning, benefits and some types of metal roofing trim will be examined in this blog.
What Is Metal Roofing Trim?
It is part of the roof which seals the joints of the metal roof together, preventing water from entering the property. It is also used to redirect water from the roof so that it doesn't accumulate. Overall, it is the finishing touch required in metal-panelled roofs.
Benefits Of Metal Roofing Trim
Extends The Longevity Of The Roof:
As mentioned above, a trim seals vulnerable parts of the roof like joints, thereby preventing water and moisture from seeping in. This in turn prolongs the life of the roof and reduces the need for maintenance and repair.
Provides Aesthetic Appeal:
An appropriate roofing trim also gives a seamless, polished appearance to the roof.
3 Main Types Of Metal Roofing Trim
Eave Trim:
These are installed at the exterior edges of the roof, the part that overhangs the walls. These are used to redirect water from the roof, walls and windows.
Gable Trim:
These are installed in the space between the roof panels and end wall panels to prevent wind and rain from entering the property.
Ridge Cap:
These are installed at the ridgeline of the roof where the two metal panels are interconnected. They absorb excess moisture and offer protection from the elements.
Ferrier Wire Goods Company Ltd. manufactures a wide range of woven and welded wire meshes such as bronze mesh, copper mesh, stainless steel wire mesh, and more, apart from textured metal panels and perforated metal. Contact us to place your order today.
Contact form