Blog
Blog
Ferrier Wire and Design Metals offers a wide variety of wire mesh (weavemesh and weldmesh), perforated metals (design and round hole pattern) and expanded metals for use in a wide variety of industrial, architectural and design applications. Please contact us to see if we can assist you with your requirements and or would be interested being the subject of a blog post.
Choosing A Wire Mesh For Fireplace Screen
August 03, 2023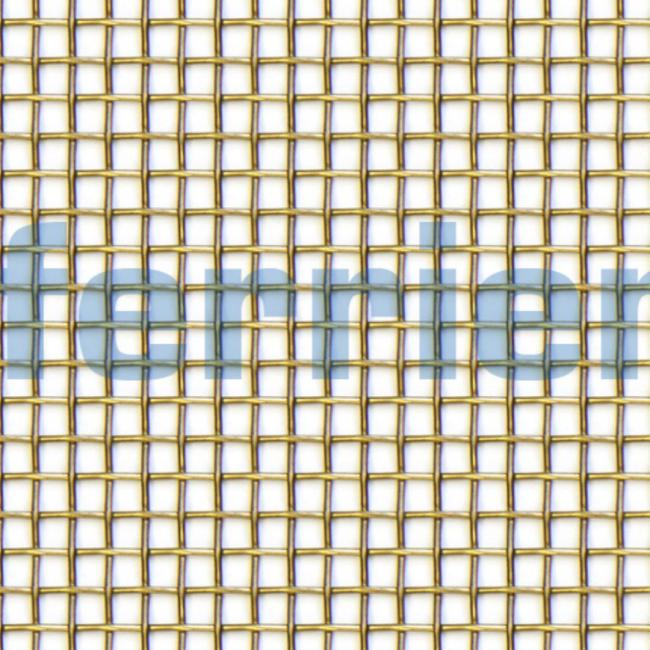 Fireplace screens are a safe and effective way to control a fire in a hearth. By using woven wire mesh, fireplace screens can also add an aesthetic element to it. Apart from improving safety and utility, it also contributes to a tasteful ambience. However, not all wire meshes are suitable for the purpose, and certain materials are better-suited for this application. 3 such woven wire mesh materials will be explored in this blog.
Selecting A Fireplace Screen Wire Mesh
Steel Mesh
There are multiple varieties of steel mesh to choose from. Plain steel, which is affordable, can be used for this purpose. However, if cleaning, corrosion resistance and longevity is important, then T-304 stainless steel alloys are far more suitable. For best results and aesthetics, T-316 stainless steel alloy should be selected.
Brass Screens
For those seeking a more rustic look for their fireplace, brass mesh can be the ideal choice. Its golden hue complements the fireplace. Moreover, it offers excellent resistance against high temperatures and is also known for its great tensile strength. Hence, it is a wire mesh worth considering.
Bronze Screens
Comprising copper and tin, bronze mesh is actually superior to brass and steel screens when it comes to conducting heat. Therefore, a bronze mesh will radiate heat from the fireplace efficiently, thereby serving its purpose. However, like most bronze mesh, it will develop a greenish layer or patina over time. Hence, selecting this depends on the decor choices of the customer.
Apart from selecting the material, the mesh count should also be considered when choosing a fireplace screen. In most cases, a 8X8 square woven wire mesh of any of the aforementioned materials would be optimal.
Ferrier Wire And Goods Company Ltd. manufacture woven wire mesh such as steel mesh, bronze mesh, brass mesh, aluminum mesh and more, along with textured sheet metal, decorative metal sheets, perforated metal and more. Contact us today to know more or to place an order.
Contact form