Blog
Blog
Ferrier Wire and Design Metals offers a wide variety of wire mesh (weavemesh and weldmesh), perforated metals (design and round hole pattern) and expanded metals for use in a wide variety of industrial, architectural and design applications. Please contact us to see if we can assist you with your requirements and or would be interested being the subject of a blog post.
The Numerous Benefits Of Wire Mesh In The Winery Sector
August 30, 2023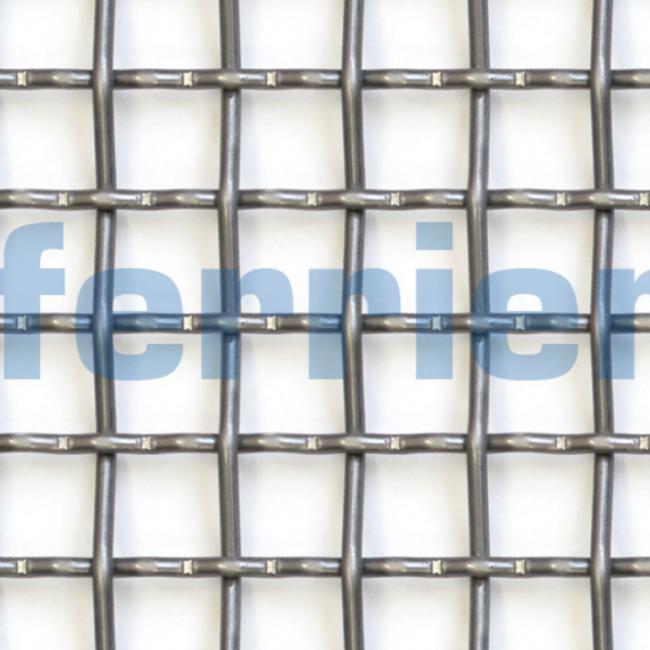 Wire mesh has numerous architectural as well as industrial uses. One such application is in the winery industry. To address this further, this blog will discuss the problems of transportation in this sector and why wire mesh offers the perfect solution in the form of these 5 benefits.
Transportation Problems Within The Wine Industry
As is known, wine-making is a long and arduous task. Once ready, it is shipped off to different parts of the world, often pre-bottled. However, due to the fragile nature of the bottles, transportation can become a hassle. This is where mesh containers made from woven wire mesh come in handy.
A cage-like structure made of sturdy wire mesh, it allows multiple wine bottles to be stacked together and transported accordingly.
5 Advantages Of A Wire Mesh Wine Container
Efficient Storage
Owing to its durable nature, wire mesh containers can be stacked on top of one another, ensuring optimal utilization of a warehouse's space. Once the bottles are removed, they can be folded and stacked away, saving further space.
Improve Warehouse Operations
It is easy to remove or stack wine bottles in a wire mesh container. Therefore, they save valuable time and improve warehouse productivity. Moreover, due to their sturdy nature, they are compatible with modern transportation methods such as robots and other automated devices.
Improve Shipping Efficiency
A single container can hold numerous bottles safely and securely. This significantly improves their shipping efficiency as hundreds if not thousands of bottles can be easily handled and shipped at a moment's notice.
Economically Viable
The woven wire mesh containers are extremely strong, durable and corrosion-resistant. Thus, it is an excellent investment in the long run, making it an economical option.
Sustainable
Wooden pallets and foil are often discarded after single use. Wire mesh wine containers, on the other hand, can be reused for years. This makes it a more environment-friendly option over conventional wine storage options.
Contact form