Blog
Blog
Ferrier Wire and Design Metals offers a wide variety of wire mesh (weavemesh and weldmesh), perforated metals (design and round hole pattern) and expanded metals for use in a wide variety of industrial, architectural and design applications. Please contact us to see if we can assist you with your requirements and or would be interested being the subject of a blog post.
Why Is Chicken Wire A Great Option For Insulation Netting?
September 01, 2023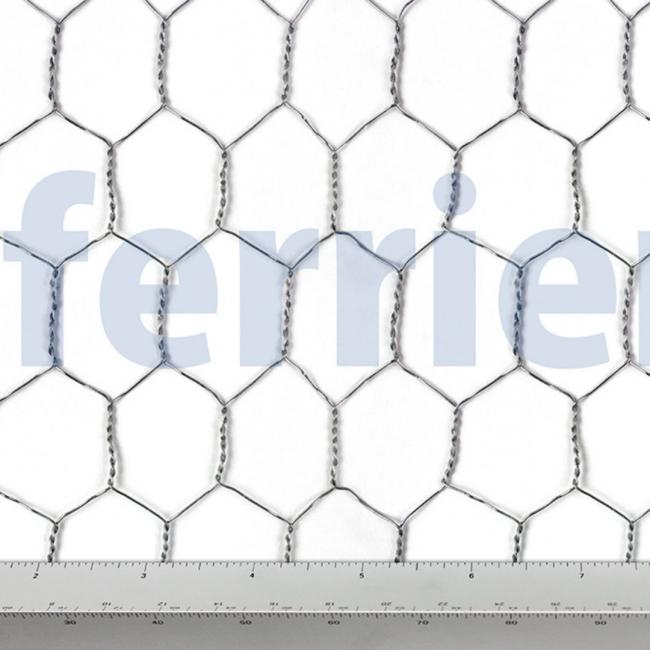 Chicken wire finds widespread use in the form of poultry netting, fencing, as a support structure for plants in a garden and much more. Insulation is another unique application of chicken wire. It is used as a form of insulation netting to keep the insulation in the attic in place. This is particularly true for industrial insulation. In this blog, 3 compelling reasons to opt for this wire mesh will be explored.
3 Benefits Of Choosing Chicken Wire For Insulation Netting
Sturdy Support Structure
A quality insulation netting must be able to hold all the insulation firmly in place, as any tempering can result in energy loss and increased costs. Chicken wire fits this criterion perfectly. Made of a lattice of galvanized steel wire woven together to create hexagonal patterns, this wire mesh is best suited for batts insulation, which is a form of insulation sheet made of fibreglass or mineral wool.
Rustic Appearance
If used in a residential building, chicken wire insulation netting can also be visually appealing. It can create a rustic appeal, especially when combined with wooden beams, which can be particularly useful if the area is accessible to a lot of people. Thus, chicken wire combines both utility and aesthetics.
Affordable Pricing
Chicken wire is known to be a relatively inexpensive fencing material. However, when compared to other insulation netting materials like nylon or garden netting, it is less economically viable. That being said, it makes up for its higher price point with excellent quality.
Therefore, due to these 3 reasons, this type of wire mesh can be a great fit for insulation netting in both commercial and residential buildings.
Ferrier Wire And Goods Company Ltd. manufactures woven and welded wire mesh, along with textured sheet metal, chicken wire, decorative metal sheets, perforated metal and more. Contact us today to know more or to place an order.
Contact form