Blog
Blog
Ferrier Wire and Design Metals offers a wide variety of wire mesh (weavemesh and weldmesh), perforated metals (design and round hole pattern) and expanded metals for use in a wide variety of industrial, architectural and design applications. Please contact us to see if we can assist you with your requirements and or would be interested being the subject of a blog post.
Client Spotlight: Paul's Custom-Built Bird Cages
November 04, 2019
Client Spotlight: Paul's Custom-Built Bird Cages
We're always impressed with the ways in which different clients make use of our wire mesh products. This is especially true of Paul from Paul's Custom-Built Bird cages.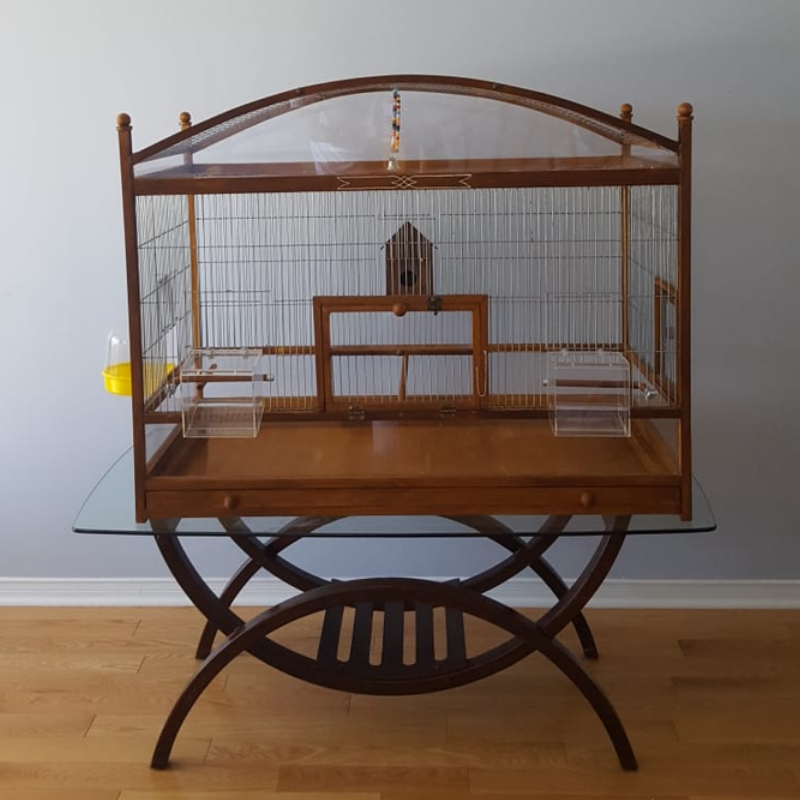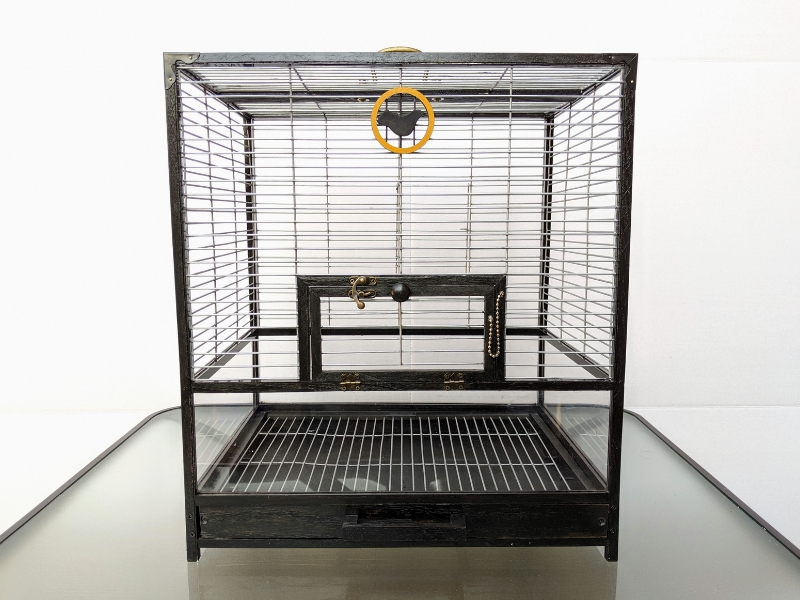 Paul specializes in handcrafting custom-built wooden bird cages for pet bird lovers in Ontario. For nearly 16 years, Paul has built a strong reputation of quality craftsmanship – a reputation built on his own passion for birds. He offers a large range of wooden coops for birds of all types.
His larger goal is to inspire a "bird to human" relationship by satisfying the needs of both birds and bird owners through his custom-built bird cages.
Paul designs his cages aiming to bring bird owners closer to their feathery friends in designing a "comfortable sensory experience" to assist in kindling a more natural relationship.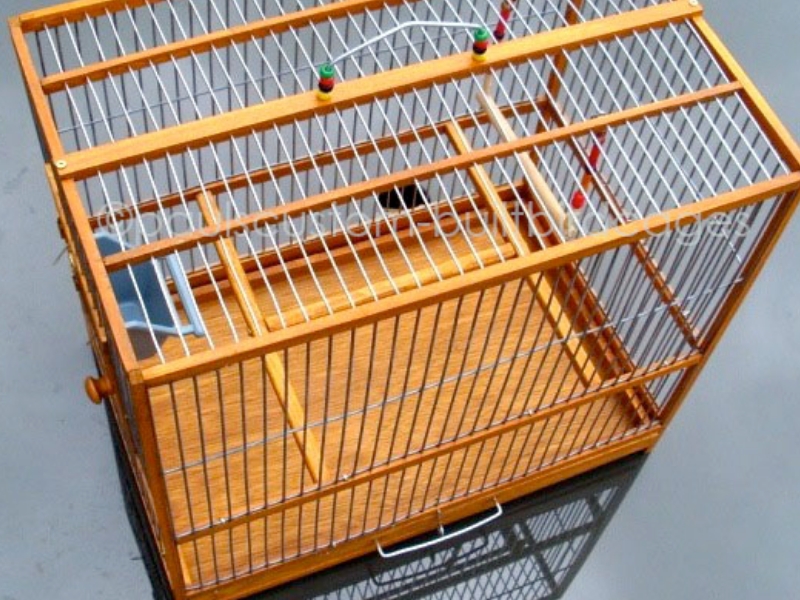 It is for this reason that Paul's bird cages offer a few unique characteristics that assist in serving the needs of both bird and bird owner.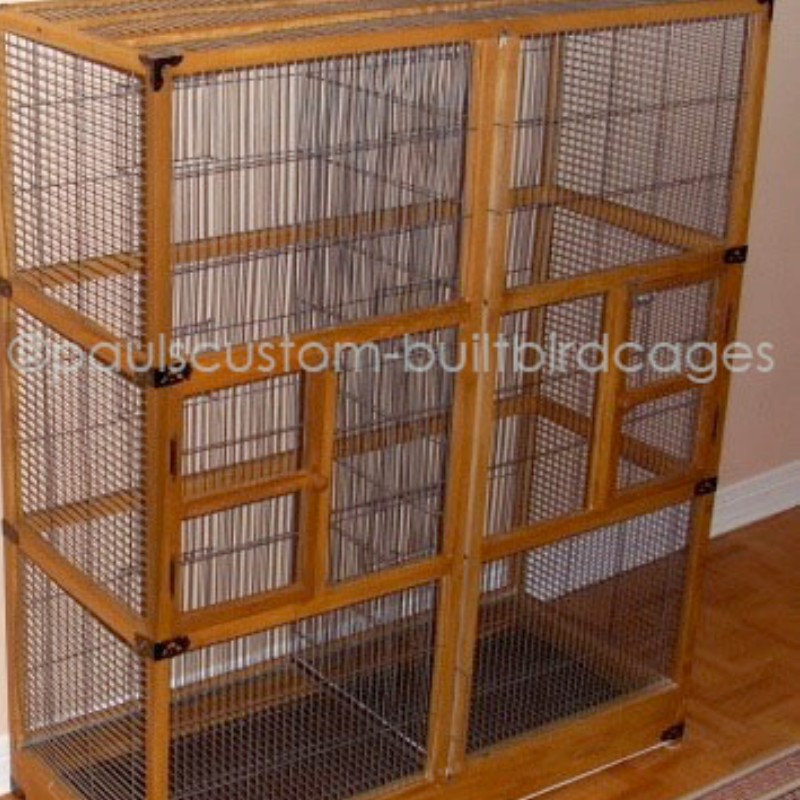 Functionality, safety, aesthetic value, and mobility are all fundamental in each of his hand-made custom bird cage designs.
Functionality is provided to each of Paul's bird cage designs in multiple door access points throughout the cage, play tops/recreation, perches for the birds to sit on, and washable bird dropping tray. Safety is achieved in Paul's strict use of non-toxic materials and finishes, proper bar spacing, and secure latching mechanisms around the bird cage. Mobility of the cages are realized by use of each cage's handles and pulls – allowing you to seamlessly move your birds home from room to room if need be.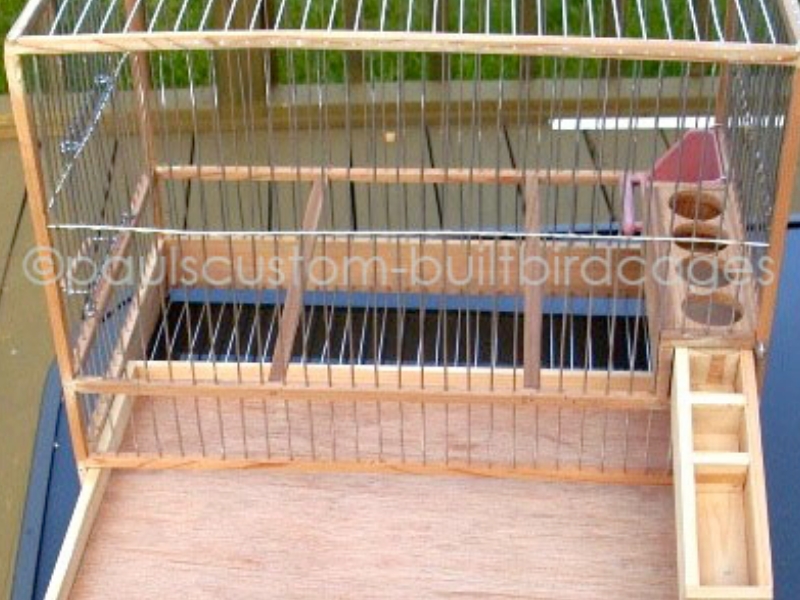 Paul builds his cages with the homeowner in mind, as he crafts his cages to draw aesthetic intrigue while simultaneously meeting the functional needs of your pet bird. Paul believes that bird cages should complement the home, "acting as a piece of finely made furniture".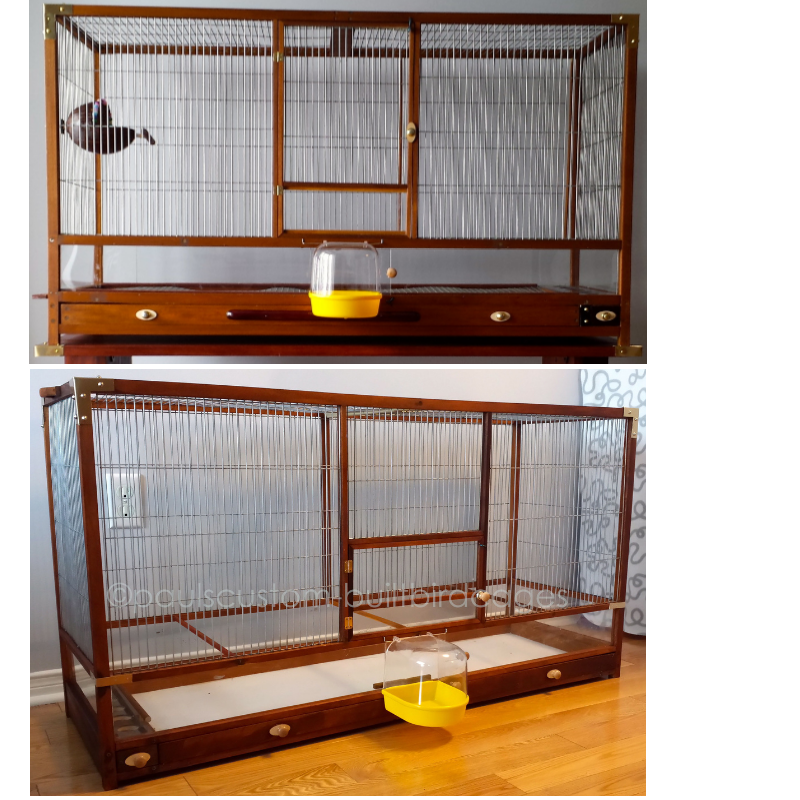 Paul offers custom-built to order bird cages that are handcrafted, feature functional design, and use quality materials. If you're interested in learning more about Paul and his handmade custom-built birdcages, be sure to visit his website or check out his Youtube channel. If you want to learn more about our wire mesh products, be sure to visit our Industrial products page.
Contact form