Blog
Blog
Ferrier Wire and Design Metals offers a wide variety of wire mesh (weavemesh and weldmesh), perforated metals (design and round hole pattern) and expanded metals for use in a wide variety of industrial, architectural and design applications. Please contact us to see if we can assist you with your requirements and or would be interested being the subject of a blog post.
Customer Profile: Lisa Ridout Exclusive Jewellery
March 18, 2019
Toronto-based artist, Lisa Ridout handcrafts silver chainmaille jewellery centered around the concept of interconnectivity. Since graduating from the Jewellery Arts Program at George Brown College in 1992, Lisa has become a reputable name in her craft – delicately linking and weaving wire rings into wearable works of art.
"I enjoy taking an old jewellery tradition and blending historical patterns with ideas of my own and combining them together to create a contemporary jewellery look that has its roots from long ago…"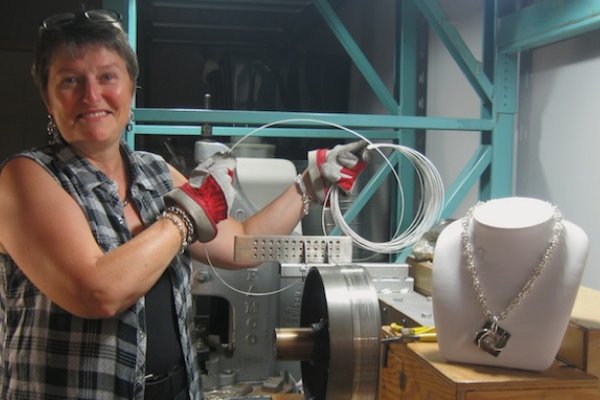 Lisa's artistic use of chainmaille pays homage to centuries ago – in which steel or iron rings were linked and welded together to form pieces of armor meant to protect warriors during battle. Lisa embraces the traditional skill of chain making in her work – seamlessly forming silver into rings that she places strategically to connect different elements of jewellery together. Merging age-old traditions and patterns with her own artistic expression, she creates timeless pieces of jewellery that will stay in fashion for years to come.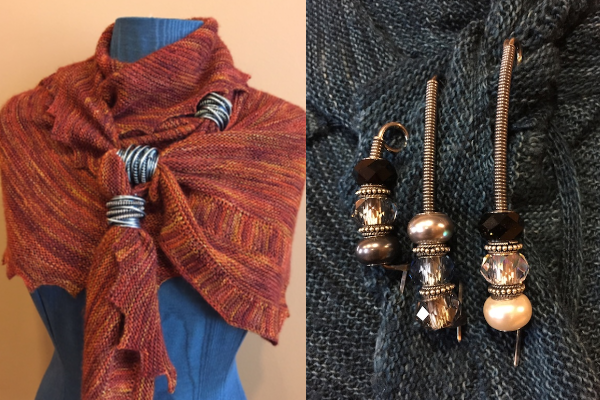 Crafting thin gauge wire into chainmaille jewellery may be a time-consuming process, but the result is stunning. Working with sterling silver and Swarovski crystals, Lisa's work is distinct – recognizable for its delicate use of wire and intricate linkages. Lisa's strong sense of artistic expression draws from her own fascination with interconnectivity. At a young age she developed a passion for knitting – the intricate weaving of yarn over and over to create beautiful textiles and garments from a simple ball of wool. Her love for knitting has only served to inform how she approaches crafting her jewellery – tactfully joining silver links over and over to create classic pieces of jewellery.
"My work is like an endless ball of yarn that I just keep re-inventing. Every different thickness of wire, every different diameter of mandrel I use, every different shape I choose to make, all come together to form the next design. I use my hands to create, connect, and build beautiful, tactile pieces of jewellery to be worn every day as a personal reflection of life's connectivity."
Movement, flow, structure, tension, shape, colour and texture - Lisa draws on these elements of design when crafting her chainmaille jewellery. Receiving one of Lisa's works of art as a gift can accompany a formative moment in the span of a lifetime. Effectively acting as a marker of time past, you may remember different elements of that memory – the person who gave it to you, what the occasion was, the emotions you felt etc., all working in conjunction to stir up a vivid moment you can draw back on decades after the fact. The elements involved in the formulation of a memory are much like the elements of design Lisa draws on to create her art, which speak to the underlying theme of interconnectivity present in every aspect of her work.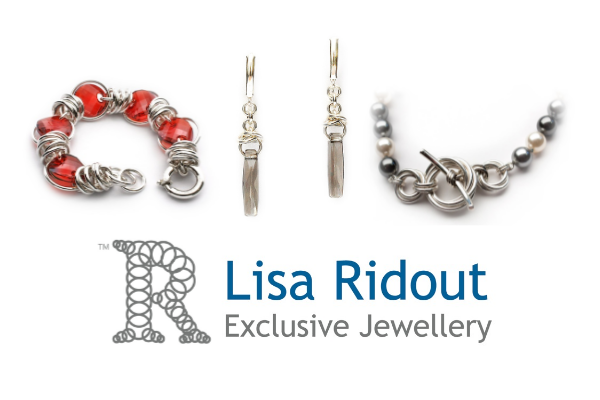 If you're interested in learning more about Lisa Ridout's work, you can check out her website lisaridoutjewellery.ca
Contact form