Blog
Blog
Ferrier Wire and Design Metals offers a wide variety of wire mesh (weavemesh and weldmesh), perforated metals (design and round hole pattern) and expanded metals for use in a wide variety of industrial, architectural and design applications. Please contact us to see if we can assist you with your requirements and or would be interested being the subject of a blog post.
Customer Spotlight: Peter Powning's Light Spirals
September 26, 2019
Peter Powning is an award-winning Canadian artist, most known for his striking ceramics and sculpture. He's made works of art for the Ritz Hotel in New York, and has had gallery exhibitions in San Francisco, Washington D.C., and Florida.
Powning draws from nature and is inspired by curiosity. His works of art are the result of experimentation with different concepts and materials, with the goal of evoking a deeper sense of identification or new perspectives.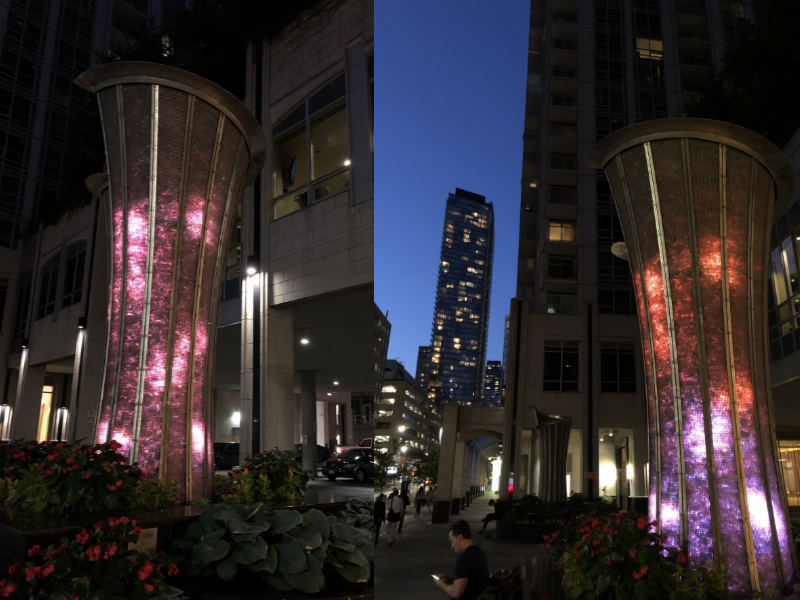 One of his most notable works, Light Spirals won the 2009 IES Illumination Toronto Section Award.
Located at Bay and College, Powning had won the developer-held competition to craft a public art fixture which would complement the two-tower condominium construction project formally now known as the Residences of College Park. Inspired by Canada's Northern Lights, Powning's Light Spirals fixture are defined by two matching sculptures that make use of light and reflection to evoke a feeling of simple yet natural elegance – an ode to Canada's northern landscape.
Powning explains that the Northern Lights effect of the sculpture is achieved through its form, glass, and digitally-programmed lighting. The 13 ft tall twin sculptures are composed of a stainless steel mesh exterior, while its recycled glass interior reflects the light that changes and shifts from within. Powning hand selected each piece of glass from Utah – which now serves as the "ice" within the sculpture. The glass artfully reflects the digitally programmed LED's that emit through the day and into the night as a nod to the dazzling effects of the Northern Lights.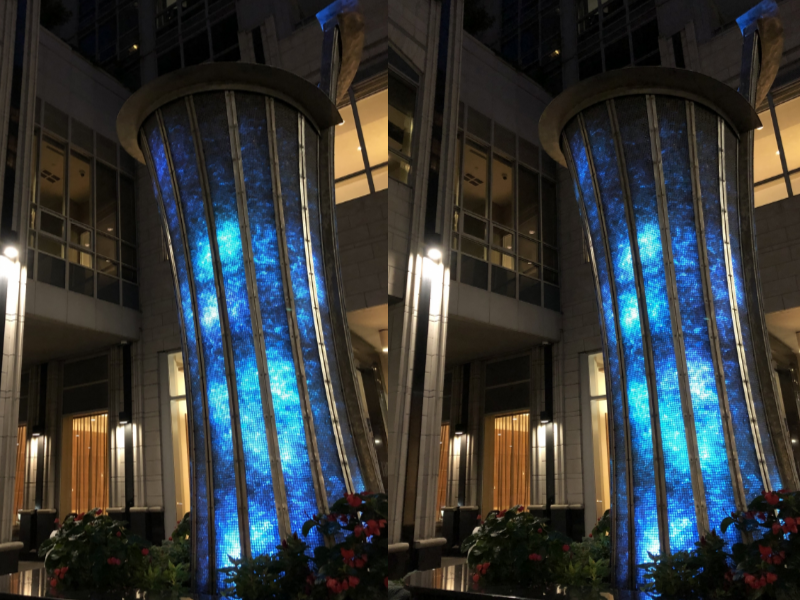 The installation process involved its own set of restrictions, but three people ended up installing the sculptures over a week albeit through 60km winds.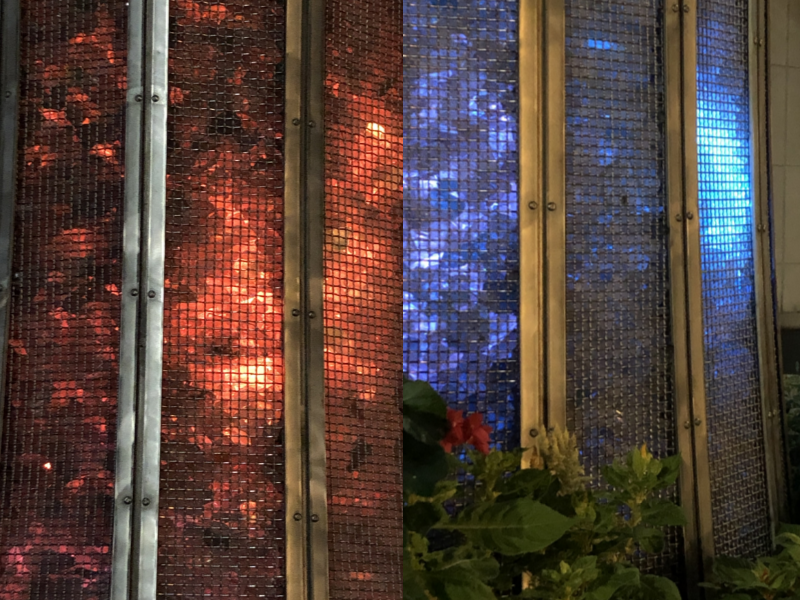 Today Powning's Light Spirals aids in defining the neighbourhood streetscape, marking the condominium residences at the bustling intersection of Bay and College.
If you want to learn more about Peter Powning visit his website. If you're interested in learning more about our steel mesh products visit our products page.
Contact form