Blog
Blog
Ferrier Wire and Design Metals offers a wide variety of wire mesh (weavemesh and weldmesh), perforated metals (design and round hole pattern) and expanded metals for use in a wide variety of industrial, architectural and design applications. Please contact us to see if we can assist you with your requirements and or would be interested being the subject of a blog post.
Fabrication Spotlight: Window Guards
December 17, 2019
Early last summer, Ferrier Wire was asked to propose a new window guard solution for portables by a local school board. The GTA school board was in the process of renovating and upgrading portables, and were looking for a way to refresh the unsightly old wire mesh window guards that are typical of your classic school portable in Ontario. The usual rectangular weavemesh crimped onto a round rod frame with either welded tabs of clenched tabs for mounting were painted silver.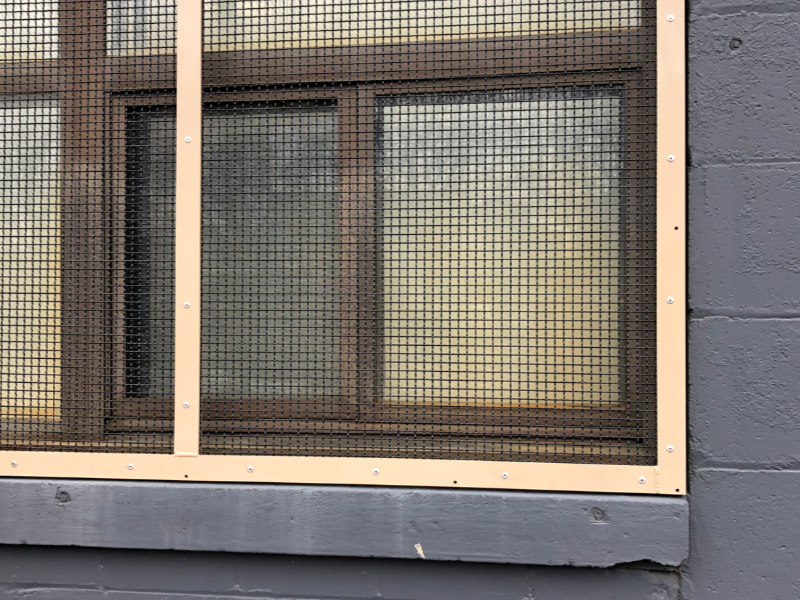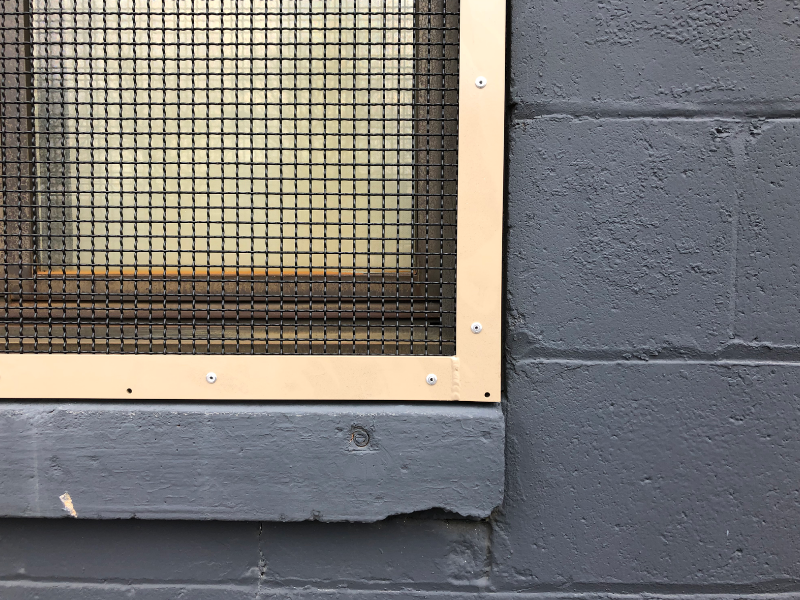 While the style has definitely served its purpose, they are unsightly by contemporary design standards. A prison or jail-type feel can be attributed to the fixture based off first impression alone. They also require a greater deal of maintenance as they are more prone to rust, which has been known to bleed onto the sills and the exterior walls of the structure.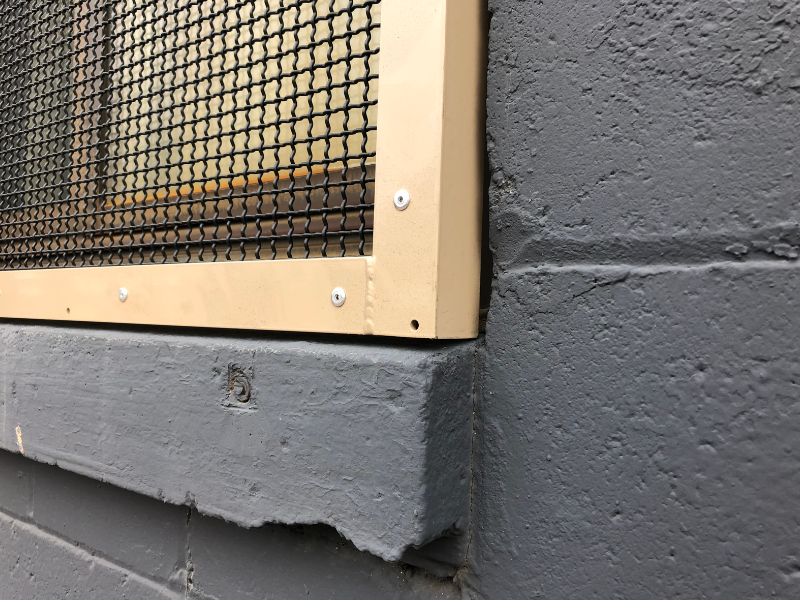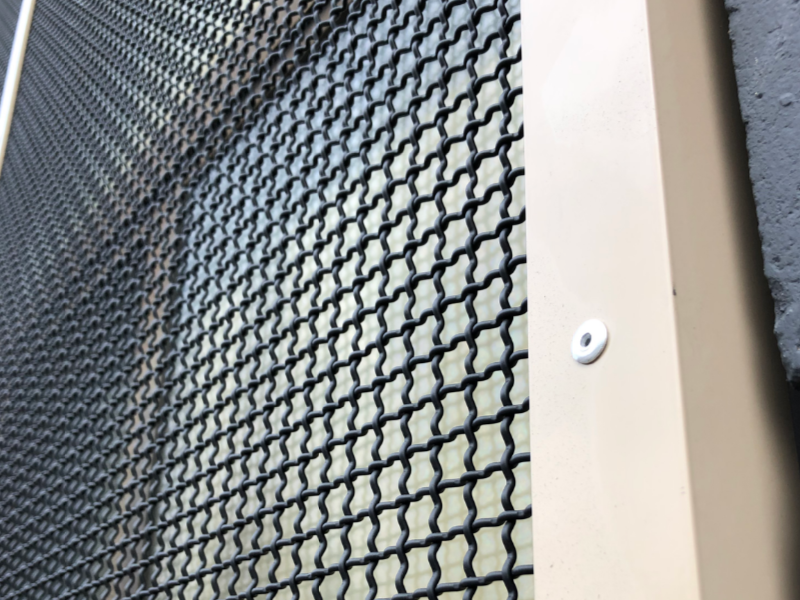 Ferrier Wire designed a more functional and aesthetically-pleasing solution utilizing a combination of aluminum angle iron and flat bar perimeter frame along with flat bar cross/support bars.
Designed and manufactured entirely in Southern Ontario at our facility, we incorporated a more attractive stainless steel weavemesh, that was woven and powder coated matte black. The decision to opt for a matte black finish allowed the fixture to seamlessly blend into the black exterior of the portables – making for a more cohesive design overall.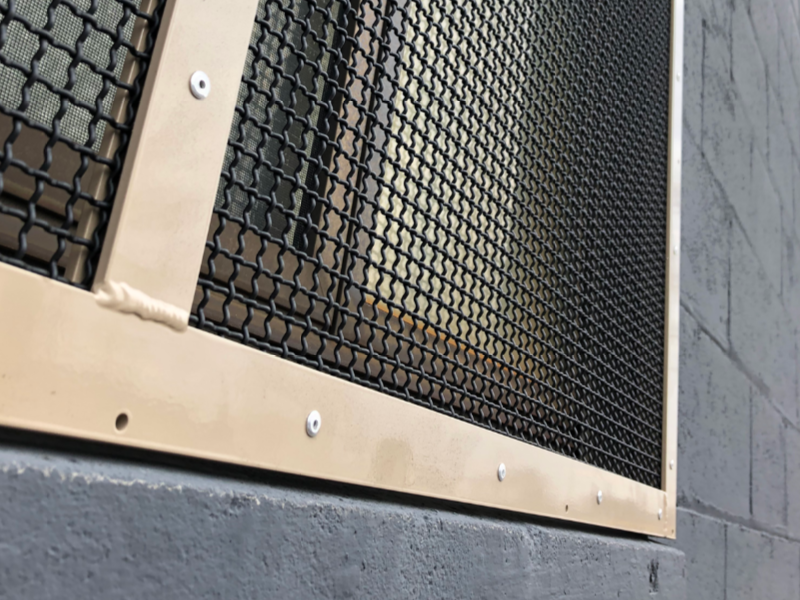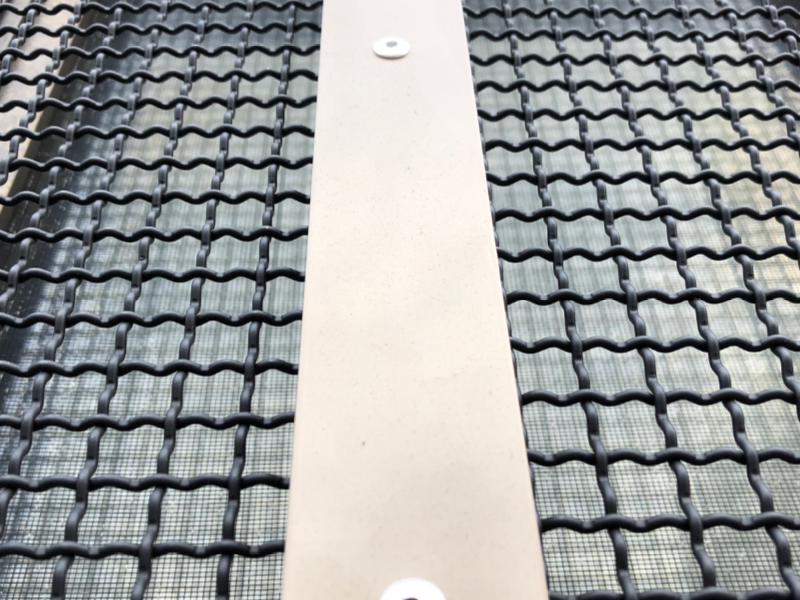 The screens were assembled using automotive-grade rivets made from stainless steel and aluminum. The guards were mounted on the exterior of the portable through predrilled holes in the frames – contributing to a more unified, cleaner look in comparison to the old style tabs that protruded out beyond the edge of the round rod frame. The main objective was to create a more attractive window guard that is durable, and would require far less maintenance.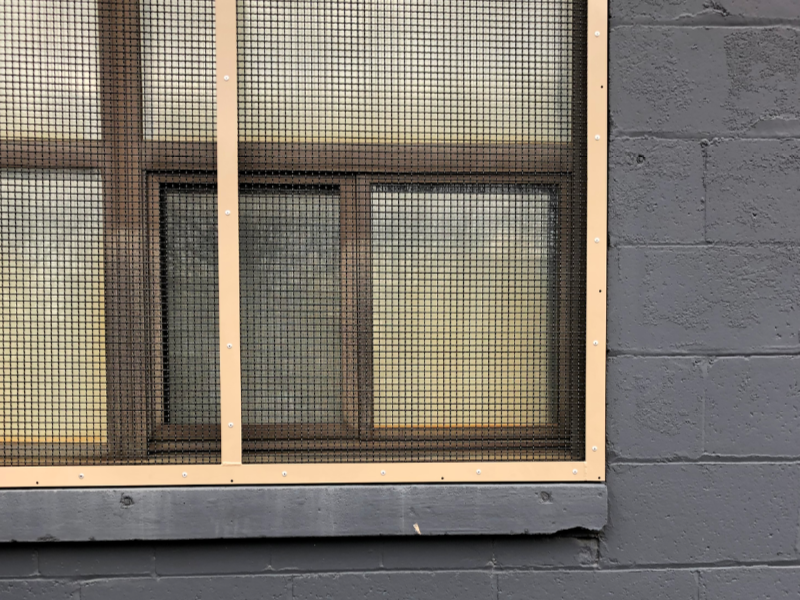 Please contact us if you have any questions about this project or any other of our products.
Contact form