Blog
Blog
Ferrier Wire and Design Metals offers a wide variety of wire mesh (weavemesh and weldmesh), perforated metals (design and round hole pattern) and expanded metals for use in a wide variety of industrial, architectural and design applications. Please contact us to see if we can assist you with your requirements and or would be interested being the subject of a blog post.
Formally Introducing Parilla SS250
May 24, 2019
Formally Introducing Parilla SS250
We're excited to formally introduce our flat wire bias cut weave mesh, Parilla SS250. Initially introduced last year, this product is especially popular due to its unique aesthetic value and versatility in finish.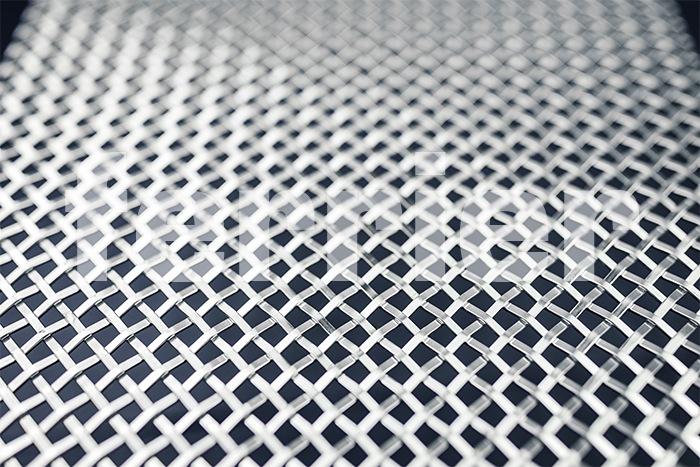 Parilla SS250
Known as one of our best selling products, Parilla SS250 is perfect for cabinetry and millwork applications within residential, commercial, retail, and hospitality industries.
Our flat wire bias product owes its uniqueness to its diagonal orientation – allowing for a more elegant take on the standard, square orientation you may be accustomed to.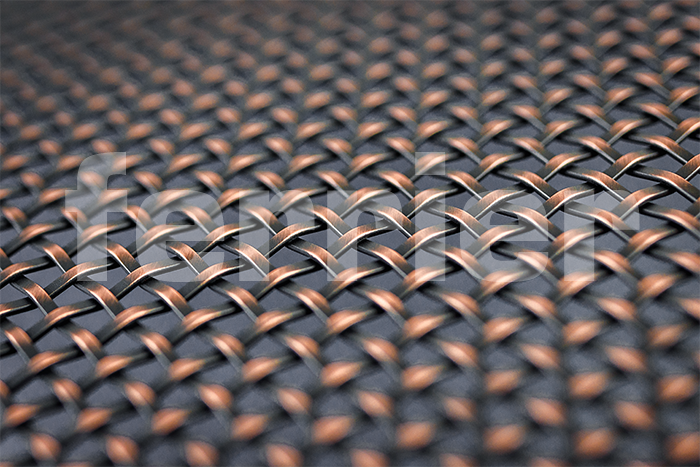 Parilla SS250 Lamin Kupfer
Approximate Specifications
BIAS CUT (diagonal) pattern
Opening: 6.35mm x 6.35mm
Flat Wire Dimensions: 1.5mm x 3.2mm
Sheet size is 36" x 60" (we are capable of shearing material to size)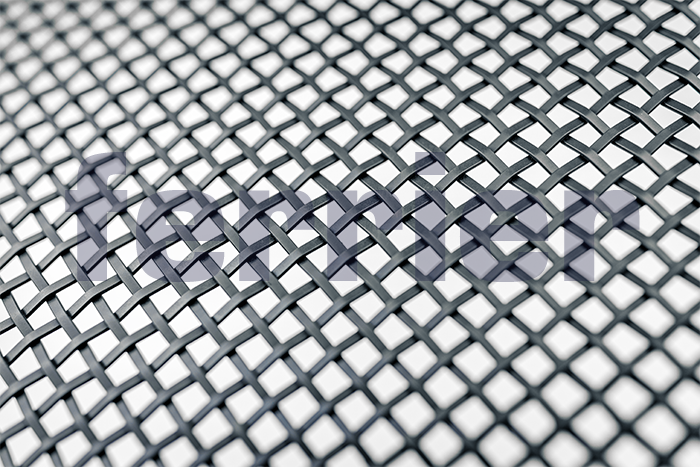 Parilla SS250 Platte Noir
Finishes
Ferrier Wire offers a number of options when it comes to selecting a finish for Parilla SS250:
The Lammin Messing is similar to that of antique brass or bronze
Lammin Kupfer is similar to an antique copper
and the Platt Noir resembles an oil-rubbed bronze
Powder Coating
Powder coating options are also available for this product. However, powder coating colours are dissimilar from wet paint colours in that there is not an infinite number of colour options available. In general, there are at most two colour options that tend to be very bright i.e. red, green, yellow, etc. Custom colours are available, however – it is an expensive process to formulate, and there is no guarantee that it will match the wet paint colour composite.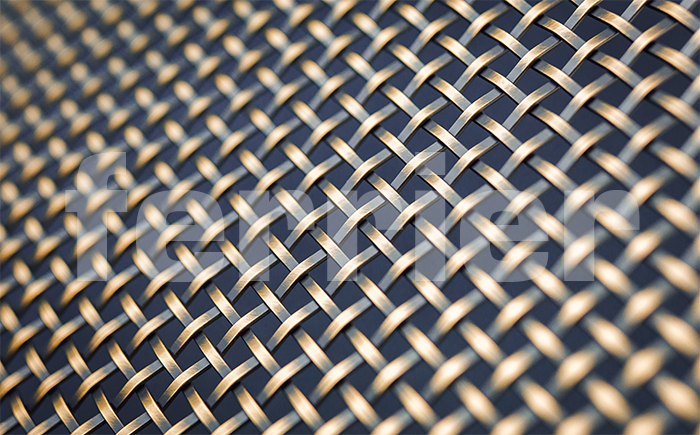 Parilla SS250 Lamin Messing
If you're looking for a wire mesh product suited to enhancing the aesthetic intrigue of your application, consider Parilla SS250. Check out our architectural product page to learn more about Parilla SS250, and other products we offer.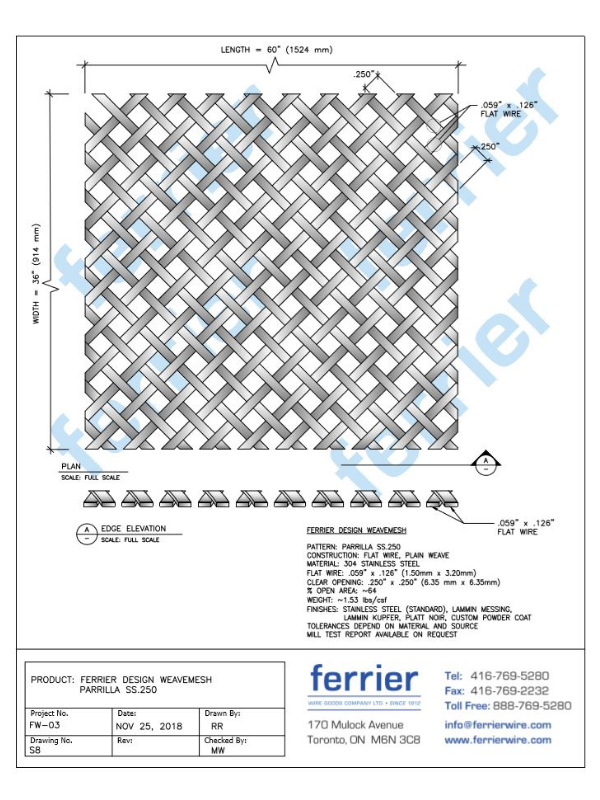 Contact form