Blog
Blog
Ferrier Wire and Design Metals offers a wide variety of wire mesh (weavemesh and weldmesh), perforated metals (design and round hole pattern) and expanded metals for use in a wide variety of industrial, architectural and design applications. Please contact us to see if we can assist you with your requirements and or would be interested being the subject of a blog post.
Introducing Ampliato AL Aalto
October 25, 2019
Introducing Ampliato AL Aalto
We would like to formally welcome Ampliato Al Aalto to our Ampliato line of design expanded metal products.
Ampliato Al Aalto is an attractive alternative to standard expanded metal, perforated metal and wire mesh products. In addition to providing functionality, Ampliato Al Aalto is well suited for enhancing the visual appeal of railings, dividers, mill work, signage, fencing, the covering up of unsightly mechanical components, and other woven wire mesh fixture applications.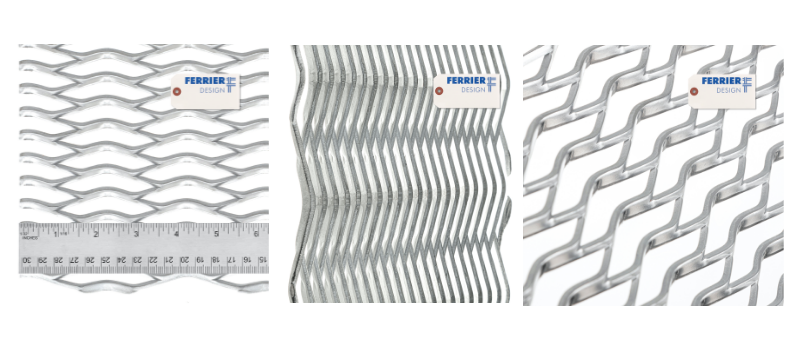 Its corrosion resistance makes it ideal for outdoor applications, and its light weight makes for a practical option for signage and elevated applications.
Back in May we showcased Ampliato AL Aalto in action as part of the signage in a major grocery chain located in the bustling intersection of Bloor and Islington. The fabricator, Paul from Peterborough Welding Services – made use of the aluminum-based Ampliato AL Aalto, powder coated in matte white for the hot and ready-to-eat foods signage inside the grocery store.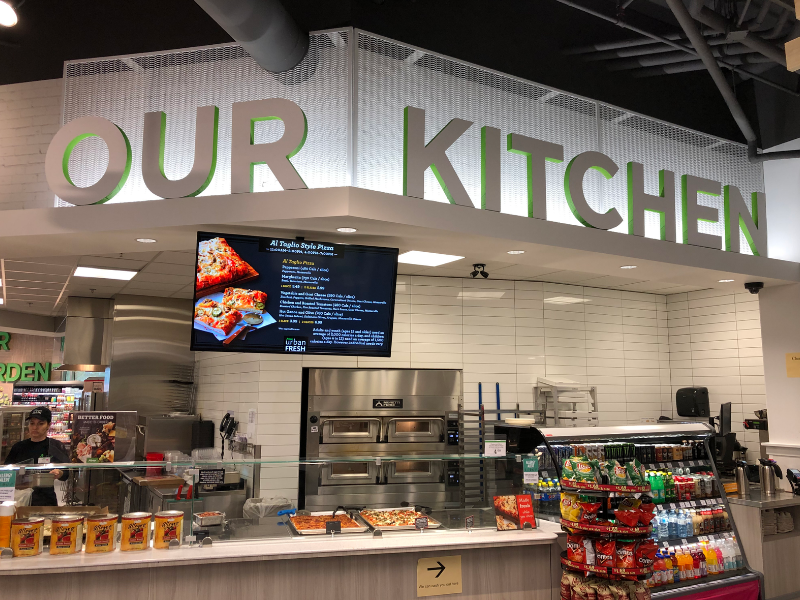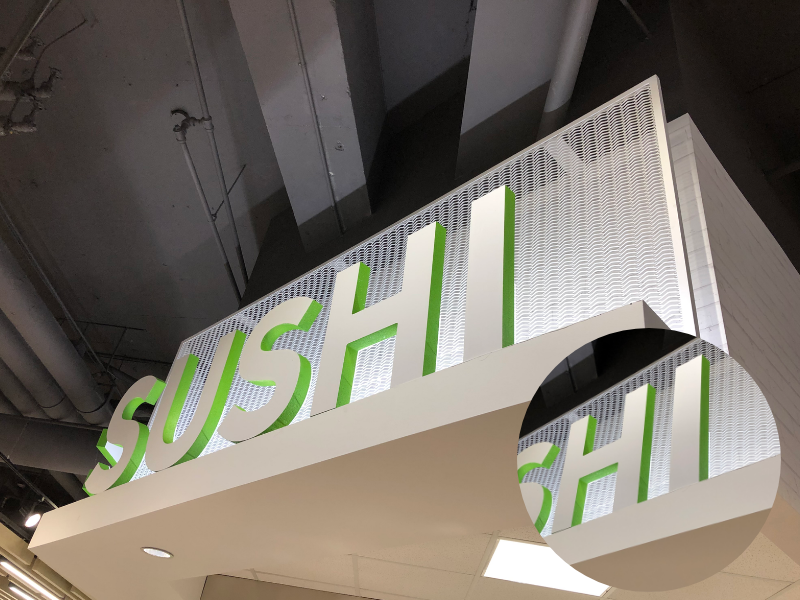 Product Specifications
The product composition is Aluminum 3003 H14
Ampliato Al Aalto is available in 4' x 10' sheets
Our Ampliato Al Aalto product is Made in Canada
A spec sheet is being developed
Powder Coating Options
Powder coating finishes for Ampliato Al Aalto are available. The grocery fixture above features powder coating Ampliato Al Aalto powder coated in matte white. See below for an example of our matte black powder coating finish.
It is important to note that powder colours are not the same as wet paint colours. If you have questions about powder coating, please request consultation from one of our team members.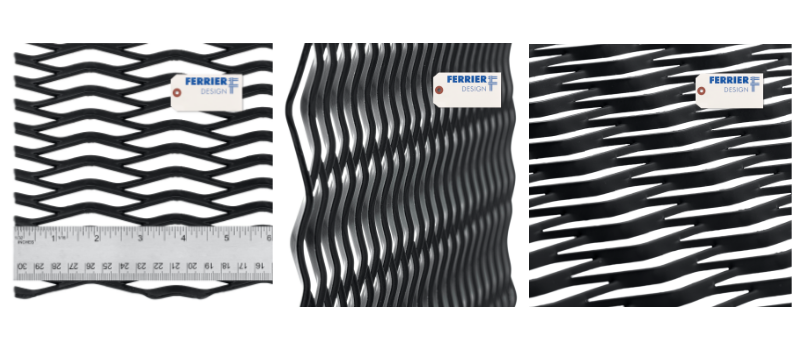 Architectural Design Expanded Metal
Ferrier Wire's Ampliato family of design expanded metal products are cut and stretched to form a diamond-shaped pattern used commonly for architectural applications. Certain products within the Ampliato line are well suited for more specific architectural applications over others – so if there is any concern, it would be best to consult our team to learn more about what product solution would best meet your application's needs.
Interested in similar products to Ampliato Al Aalto? Be sure to check out our entire line of Ampliato design decorative expanded metal products.
Contact form