Blog
Blog
Ferrier Wire and Design Metals offers a wide variety of wire mesh (weavemesh and weldmesh), perforated metals (design and round hole pattern) and expanded metals for use in a wide variety of industrial, architectural and design applications. Please contact us to see if we can assist you with your requirements and or would be interested being the subject of a blog post.
New Product Alert: Introducing Voliere Weavemesh
May 19, 2020
New Product Alert: Introducing Voliere Weavemesh
Ferrier Wire and Design Metals is excited to announce a new addition to our family of design woven wiremesh products: the Voliere weavemesh pattern.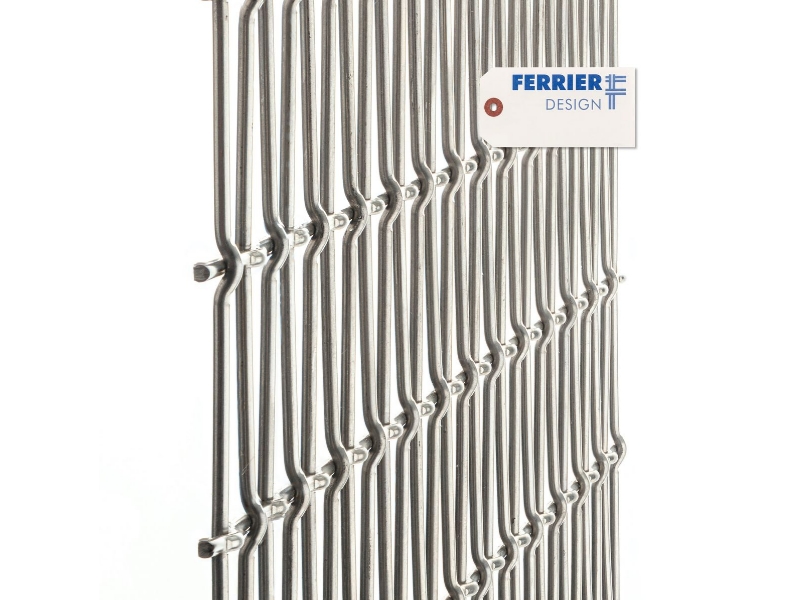 Two years ago, we ventured down a road we had never before travelled by making the decision to have a set of crimping wheels custom-made specifically to produce this pattern. In the past, we always made use of our existing crimping wheel equipment when developing new patterns and designs. This worked quite well, but meant that if we needed a larger spacing in the pattern, there would always be intermediate crimps in between adjacent parallel wires. We wanted to be able to offer a clean and smooth pattern with a larger opening that did not have intermediate crimping.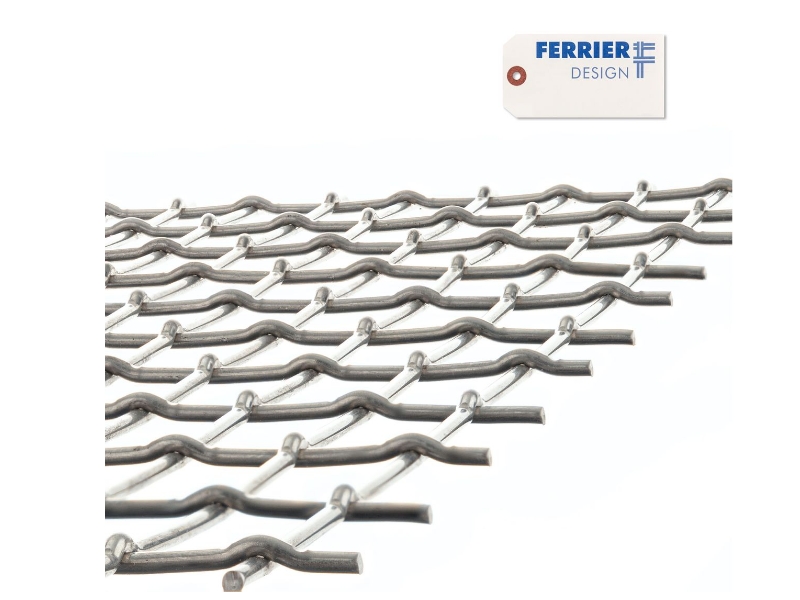 We also made the decision to introduce a flat top crimp that would give the mesh two distinct textures. One side being completely flat, while the other consistent with the texture of the crimps. From start to finish, it took over six months before we created the first piece of mesh. Despite the length production process, we believe it was well worth the time, effort, and expense.
Specifications
We weave the Voliere pattern from .080" (2.03 mm) dia wire and can currently offer it woven from 304 stainless steel, C220 bronze, C260 brass and C110 copper.
The on centre spacing of the pattern is .500" x 1.125" with the .500" dimension running across the width of the material.
Currently we have 36" x 48" sheets of a few of the metals available from stock.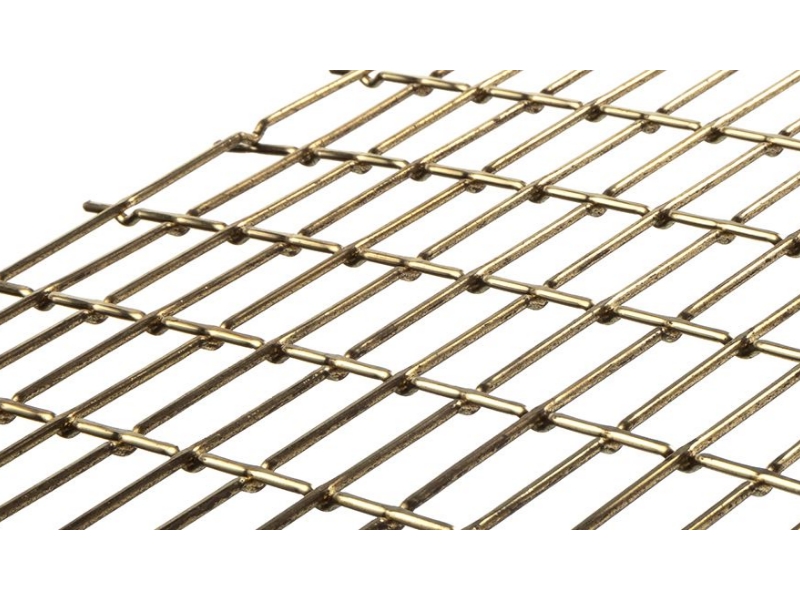 Applications
This pattern is an attractive alternative for use in cabinetry and millwork for hospitality, retail and commercial projects. The Voliere pattern can also be utilized as infill panels in railings and as an attractive guarding alternative.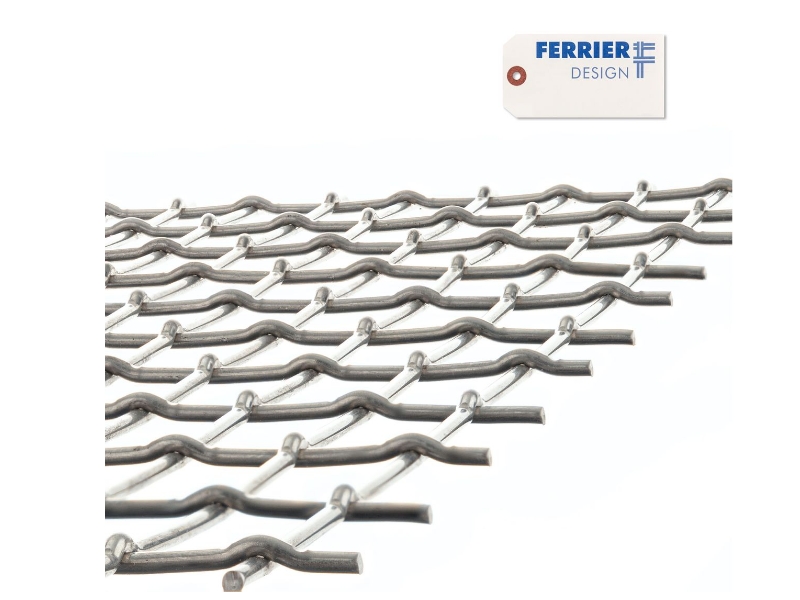 Please contact Ferrier Wire for more information about our Voliere weavemesh pattern or any of our other architectural products. Samples of most items are available, subject to a few conditions.
Contact form