Blog
Blog
Ferrier Wire and Design Metals offers a wide variety of wire mesh (weavemesh and weldmesh), perforated metals (design and round hole pattern) and expanded metals for use in a wide variety of industrial, architectural and design applications. Please contact us to see if we can assist you with your requirements and or would be interested being the subject of a blog post.
Spotlight: Wire Mesh in NYC
March 06, 2020
In previous blogs we've featured spaces and places that feature cool applications of wire mesh and perforated metal products everywhere from Toronto to Tampa. What we have found is that if you look hard enough – you'll begin to see unique uses of wire and perforated metal products in prominent and unconventional places.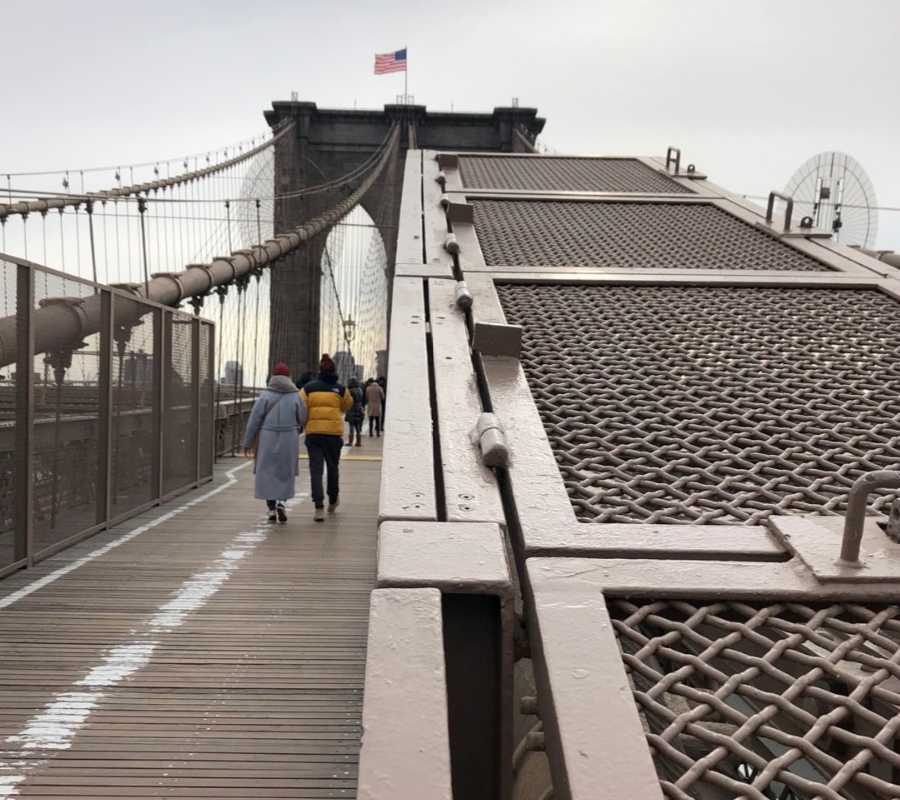 In today's blog, we focus our attention on the Big Apple. Read on to learn about wire mesh applications at the iconic Brooklyn Bridge, Woodpecker by David Burke, and Vans of the Wall on 5th Avenue.
The Brooklyn Bridge
The Brooklyn Bridge is a beloved New York City landmark that connects the boroughs of Manhattan with Brooklyn stretching over the East River. The iconic bridge also features wire mesh railings on the pedestrian and cyclist walkway – allowing those who use the walkway to look past the bridge and over the East River.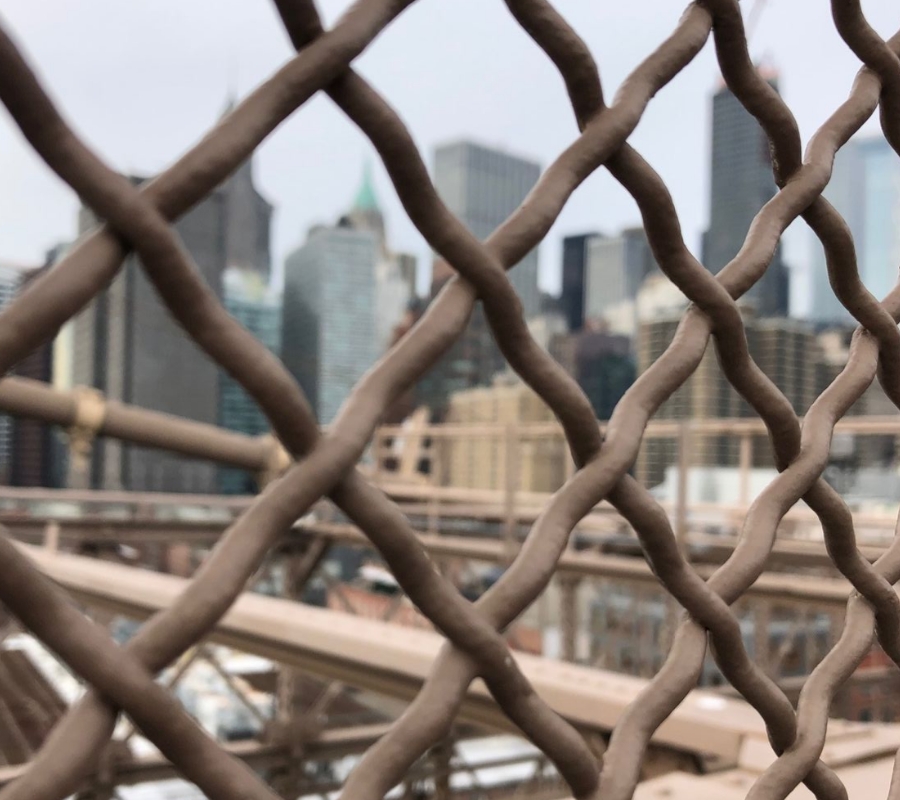 While the Brooklyn Bridge is a mainstay of the New York City imagination, it did take several innovators, hundreds of workers, and over a decade of construction to get where we are today.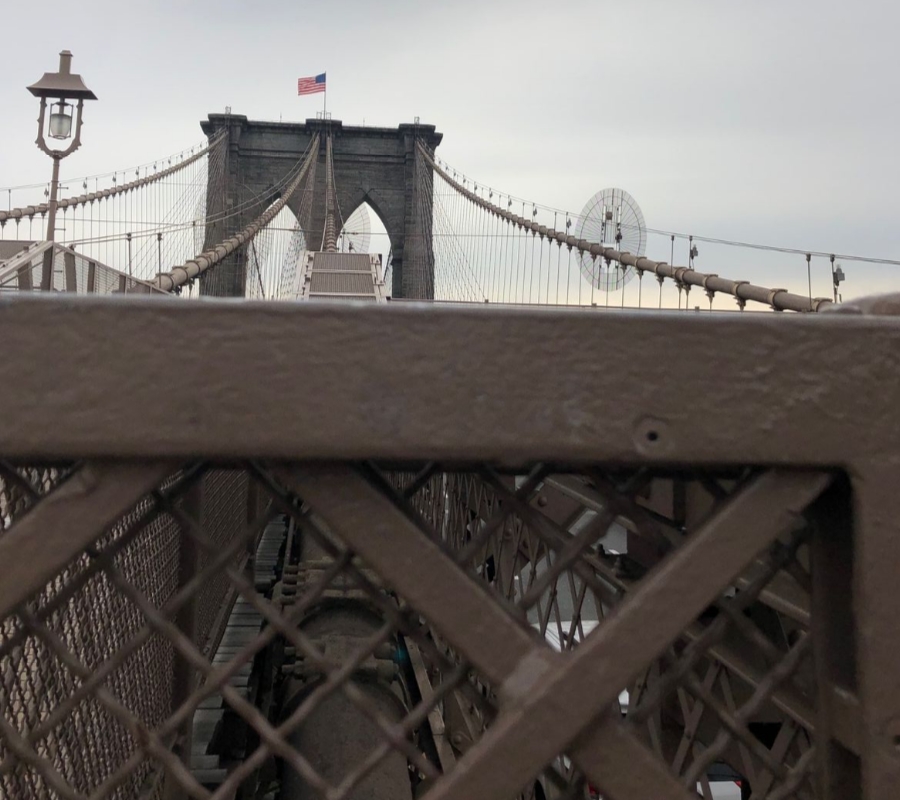 A 14-year construction endeavor, the cable-stay suspension bridge was designed by architect John Augustus Roebling. The Brooklyn Bridge construction process was no easy feat – costing roughly 15 million USD (equivalent to roughly 320 million USD today), it also relied on the hands of 600 workers.
Unfortunately, the construction of the bridge saw its fair share of loss – with the lives of about two dozen workers lost, including the original architect John Roebling Augustus himself.
Building a stable foundation was paramount to the structural integrity of the bridge. Building the bridge's foundation included the excavation of the riverbed via air-tight caissons. Caissons are watertight retaining structures designed so that construction work can be conducted while under water. Unfortunately, many who worked in the caissons underwent "Caisson Disease" – what we now know today as "the bends".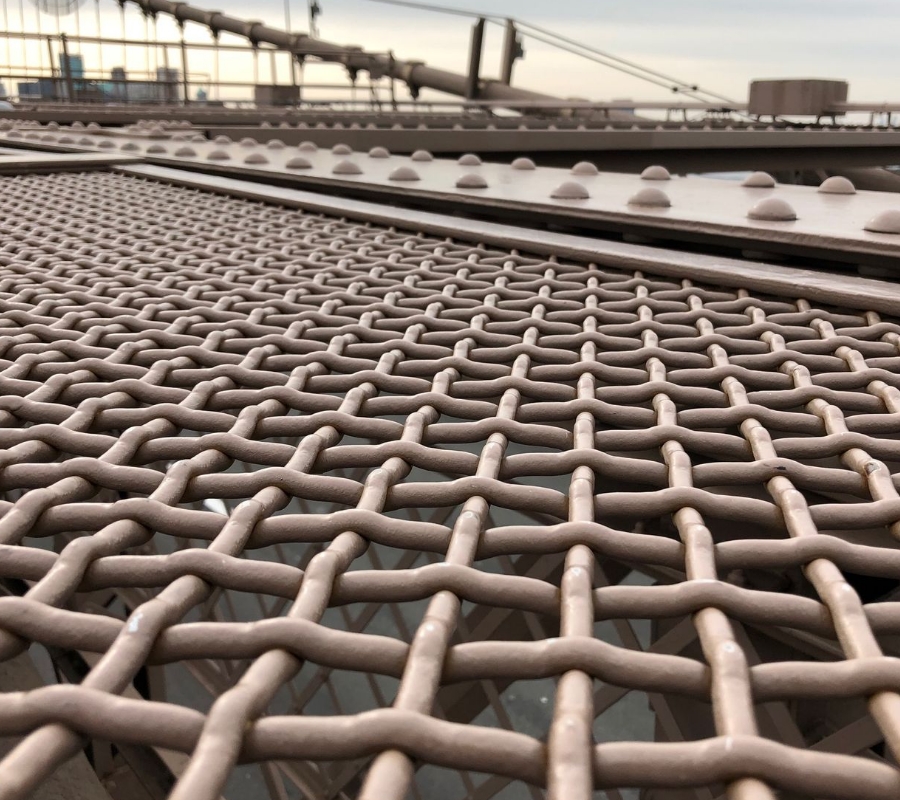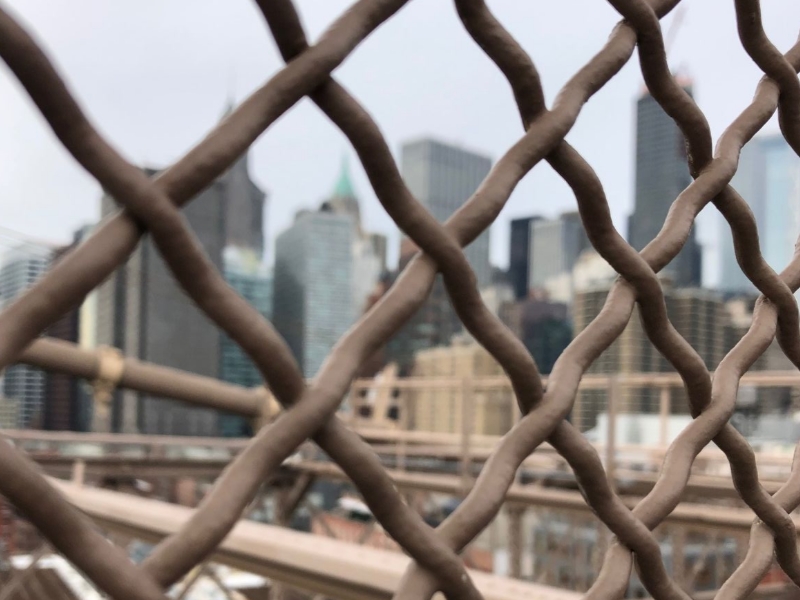 The bridge is defined by its two massive suspension towers which stand 278 ft. tall and are built from a combination of limestone, granite, and Rosendale cement. Each tower features a set of neo-Gothic pointed arches that are located above the roadways. The suspension towers are accompanied by 3 main cables that descend from the tops of the towers and aid in supporting the bridge's deck.
Since its public opening on May 24th, 1883 – the Brooklyn Bridge has managed to alter previous attitudes regarding steel and suspension bridge construction for the better. Now 151 years old, the Brooklyn Bridge is a New York City icon and exists as a tourist attraction and relatively reliable commute for almost 150,000 vehicles and pedestrians every day.
Woodpecker by David Burke
The Woodpecker by David Burke is a NYC-based restaurant known for its whimsical, modernistic interior, and "Nomad" menu that features everything from cricket-topped pizzas to Korean-influenced chicken wings. Located at 30 West 30th St, near Broadway and 5th Avenue – the Woodpecker's interior can accommodate 135 guests at its 35 ft. bar, private dining room, or at the large chef's table that sits in front of the restaurant's kitchen.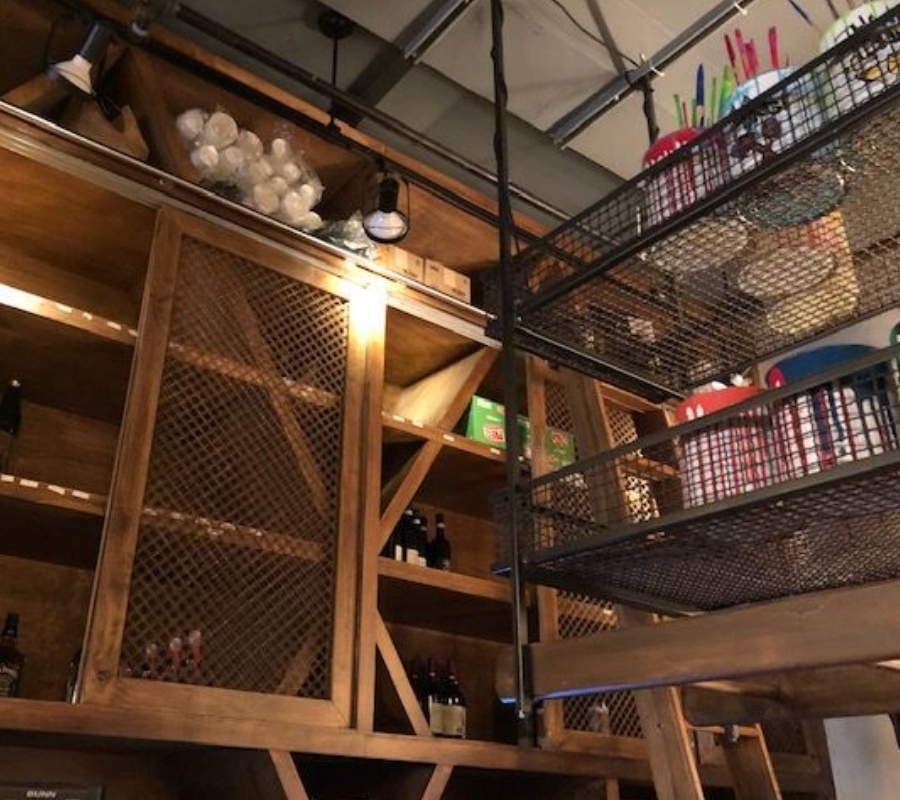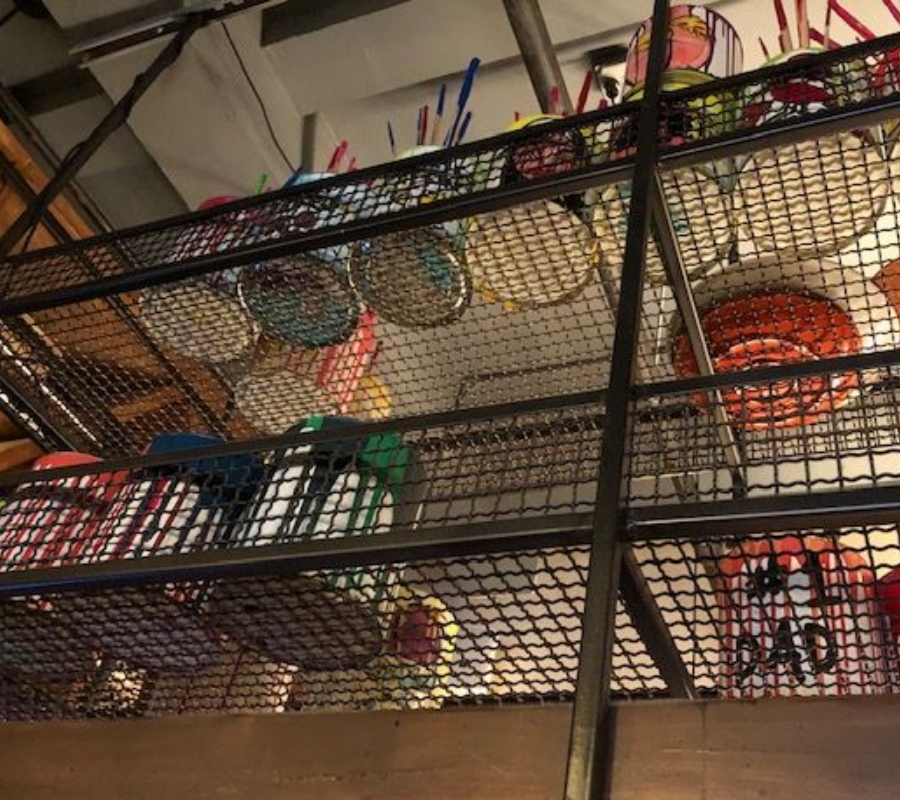 If you ever find yourself at the Woodpecker by David Burke, then keep an eye out for wire mesh used in the shelving and cabinetry found in its interior.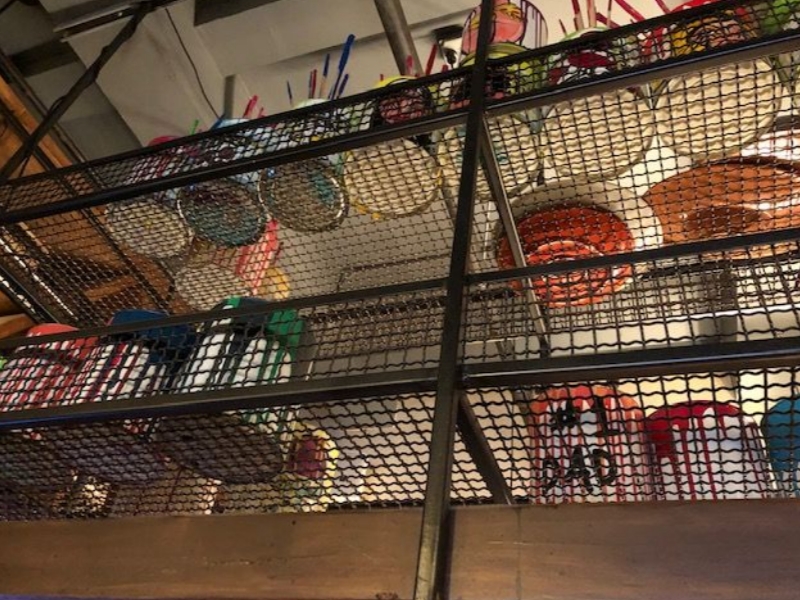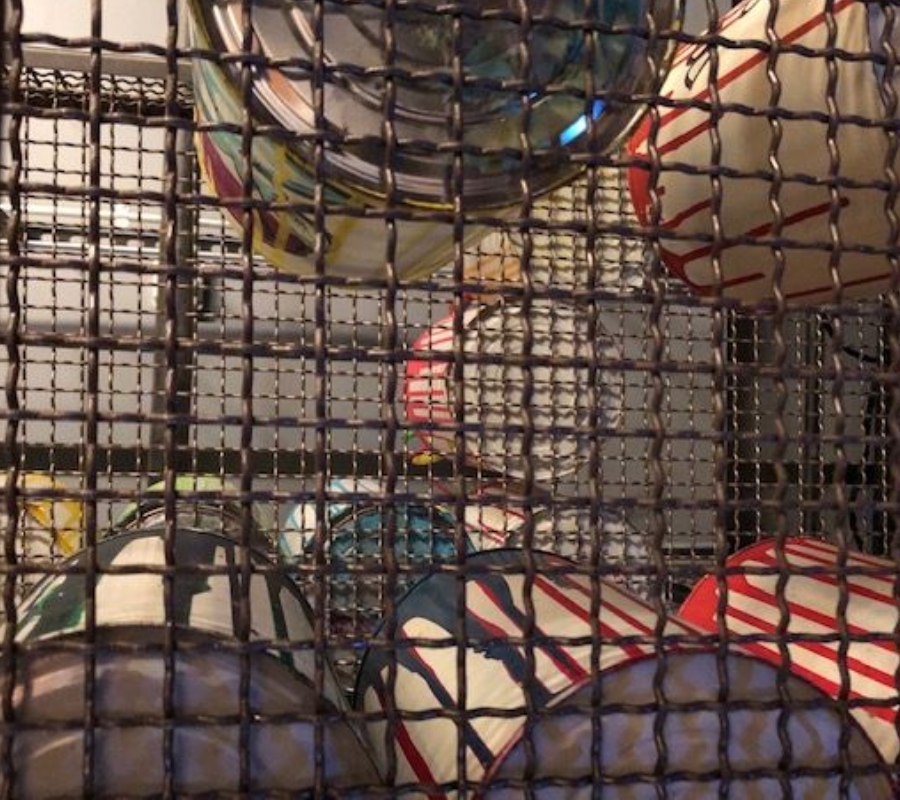 Vans Off the Wall on 5th Avenue
Since 1996, Vans Off The Wall has built a reputation as an American designer and manufacturer of sneakers and related apparel geared toward skateboarding. With locations open across North America, it would then make sense to find a Vans shop nestled in the bustling streets of New York City.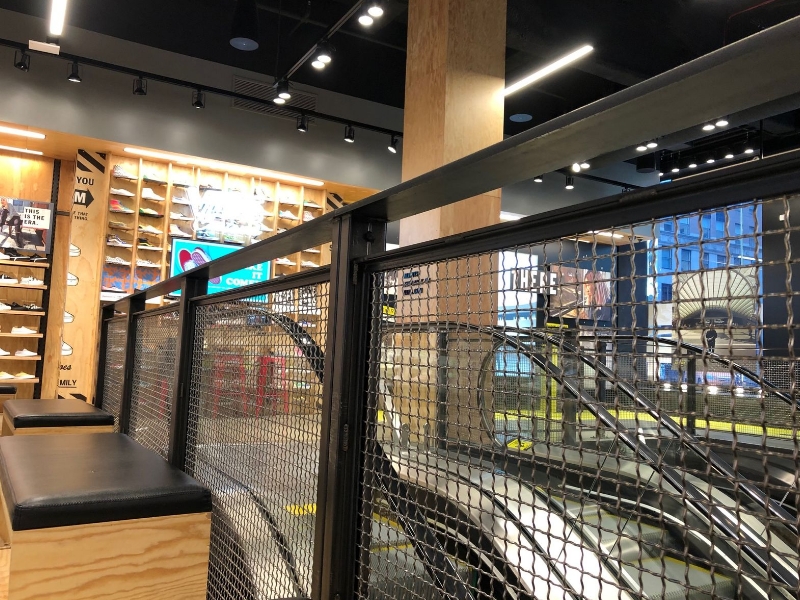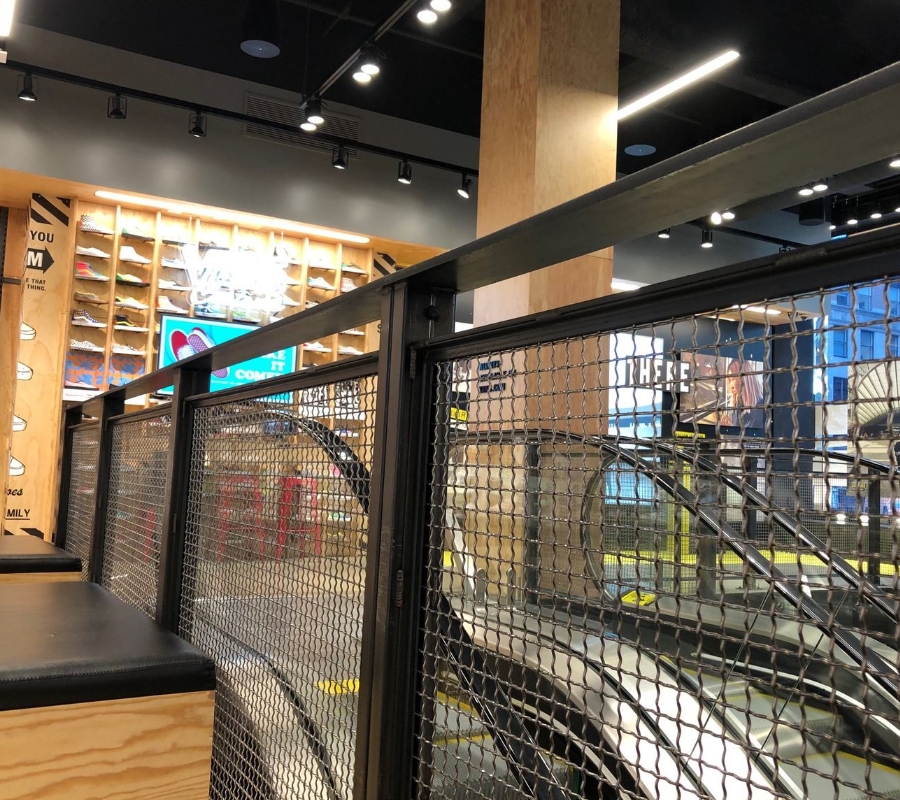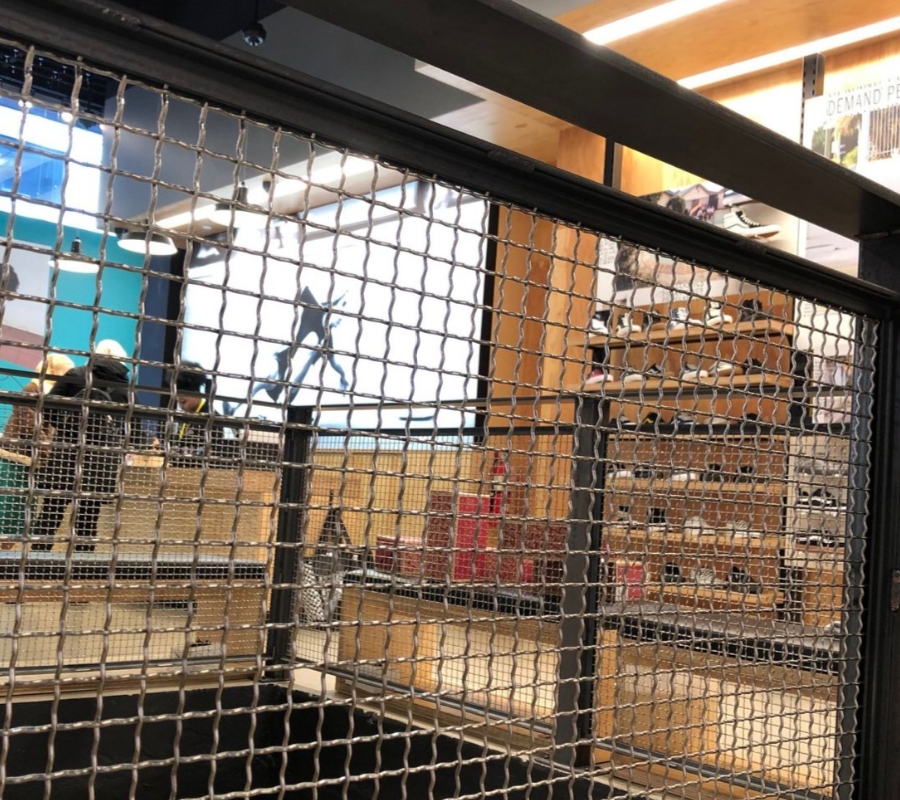 Located on 5th Avenue in midtown Manhattan – you'll first notice the sleek window panels that allow passerbys to peak into the store's modern interiors. The two-storey shop includes a stairway that leads customers up to the second floor. Once upstairs, customers are able to look over the wire mesh railings that allow you to see the first storey floor plan. The wire mesh used for the railings are a subtle nod to the contemporary industrial design the rest of the store speaks to.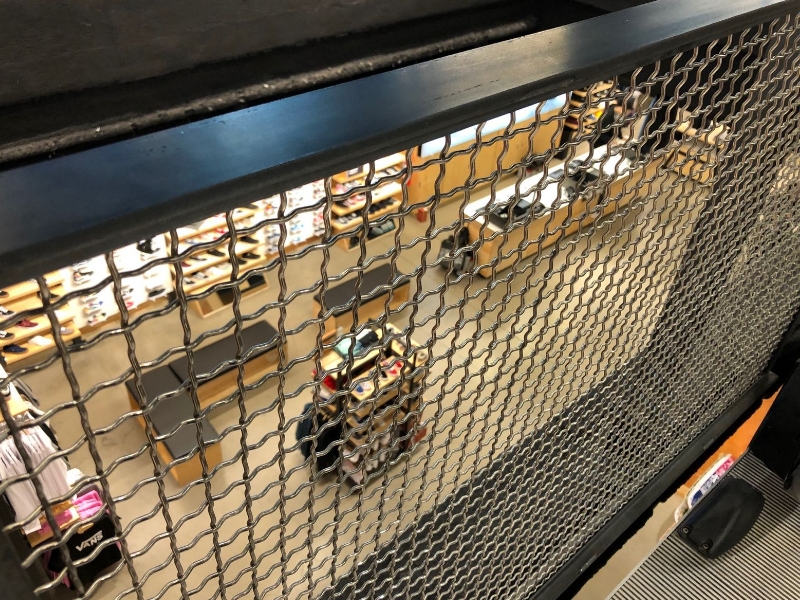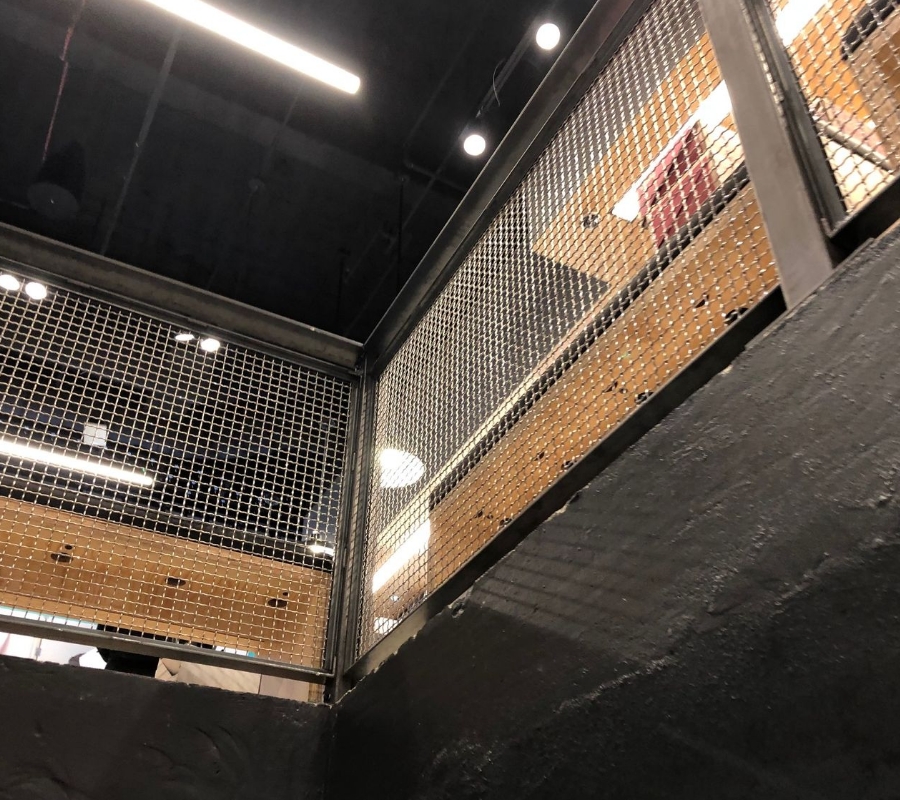 Architectural applications of wire mesh can be found anywhere!
The more roaming around you do, the more likely you'll come across subtle (or less subtle) architectural applications of wire mesh. If you want to read more about cool applications of wire mesh, be sure to read through our blog to check out other cities and places that make use of wire mesh, or check out some of the projects we've been able to support with our product through the years.
Contact form