Blog
Blog
Ferrier Wire and Design Metals offers a wide variety of wire mesh (weavemesh and weldmesh), perforated metals (design and round hole pattern) and expanded metals for use in a wide variety of industrial, architectural and design applications. Please contact us to see if we can assist you with your requirements and or would be interested being the subject of a blog post.
Wire Mesh In and Around Toronto's Most Notable Public Places
September 09, 2019
Wire Mesh In and Around Toronto's Most Notable Public Places
Just as our last blog featuring Wire Mesh in Notable Places around Washington D.C, Ferrier Wire products can be found in some of Toronto's most notable public places. Having served Toronto and the GTA for over a century, it is likely that you've probably gone by some of our wire product fixtures in passing.
The following are a few recent examples of places that showcase our wire mesh product in public places and spaces around Toronto's downtown core.
Nathan Phillips Square Revitalization Project
The Nathan Phillips Square Revitalization Project is an ongoing initiative to rehabilitate the 12-acre site around Toronto's City Hall. The initiative was part of the Nathan Phillips Square Design Competition that launched in 2007. The team led by the Plant Architect & Shore Tribe Irwin won the contract to redesign and revitalize the grounds, having completed the project in several phases in 2015. Sustainable building strategies like utilizing reclaimed heat and cooling from the Hall's district energy plant, and storm water retention for greywater reuse and green roofs, played a pivotal role in the design and development process in correspondence with the Toronto Green Standard Tier Two.
You can find Ferrier Wire's product in two places on the grounds. The first as part of one of the railing systems on the grounds. The railing system is composed of 304 stainless steel wire mesh, using Ferrier Wire's Zeta 1 pattern.
The second place you'll find our product is as part of a security/privacy screen of a refuse enclosure. The weavemesh product used as part of this fixture us our Eta 1. pattern.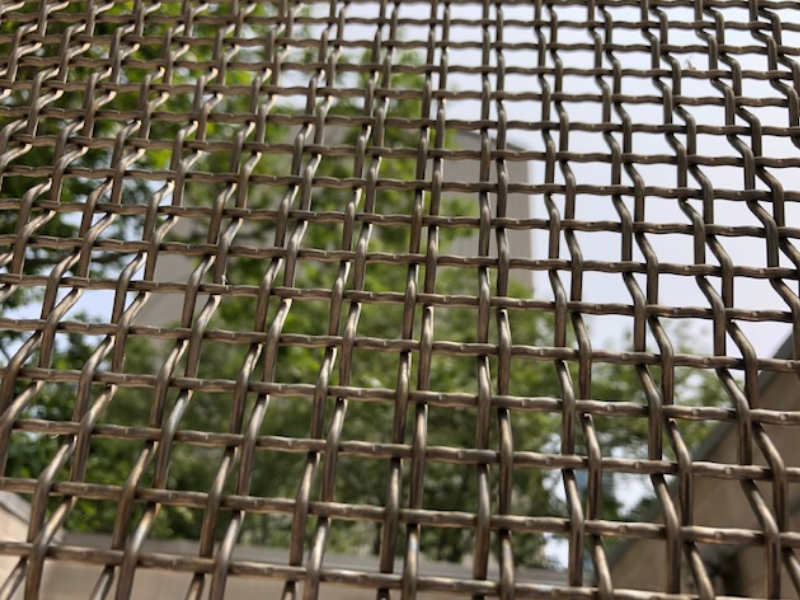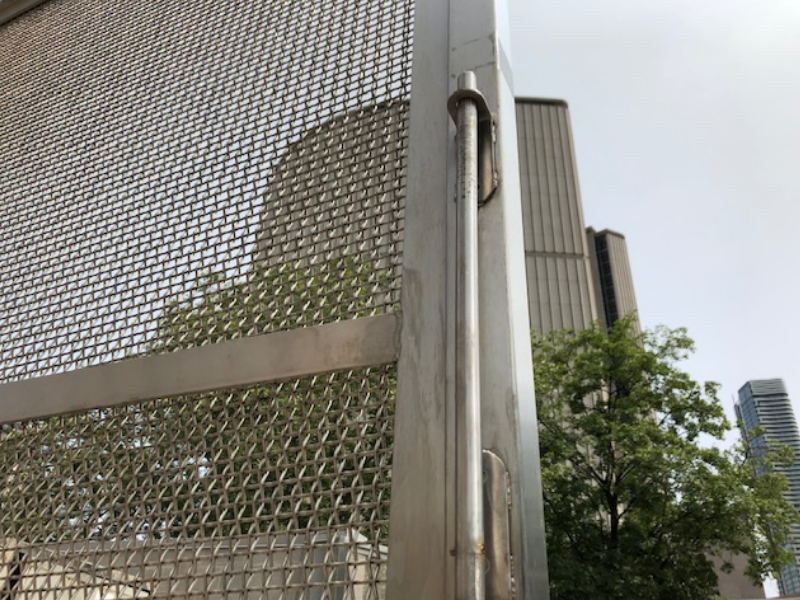 Chestnut Street Underground Parking Entrance
A 4-minute walk from Nathan Phillip Square will take you to an underground parking garage off Chestnut Street. Not typically a go-to spot in Toronto (unless you're looking to park that is), but it's here you'll find out wire product fixed to another ailing system located at the north entrance. The same Zeta 1 pattern used in the railing system at Nathan Philipps Square was used for the railing fixture at this location.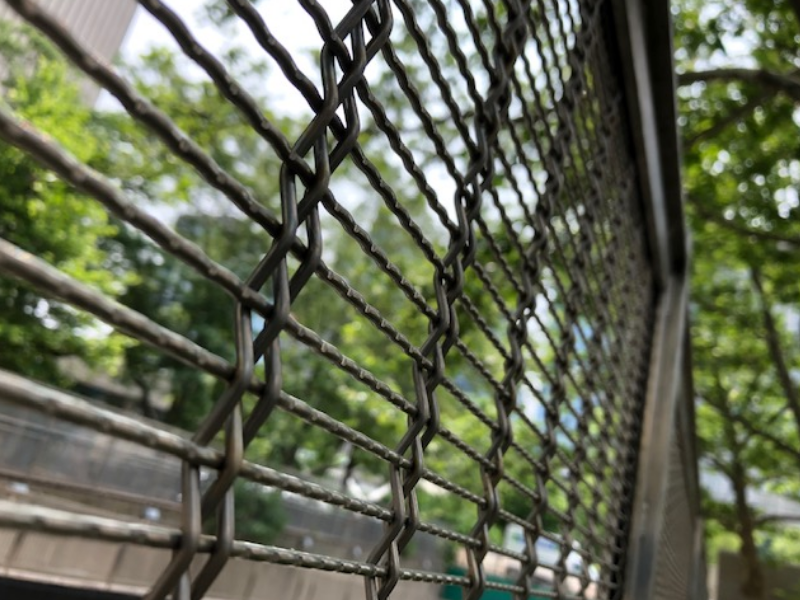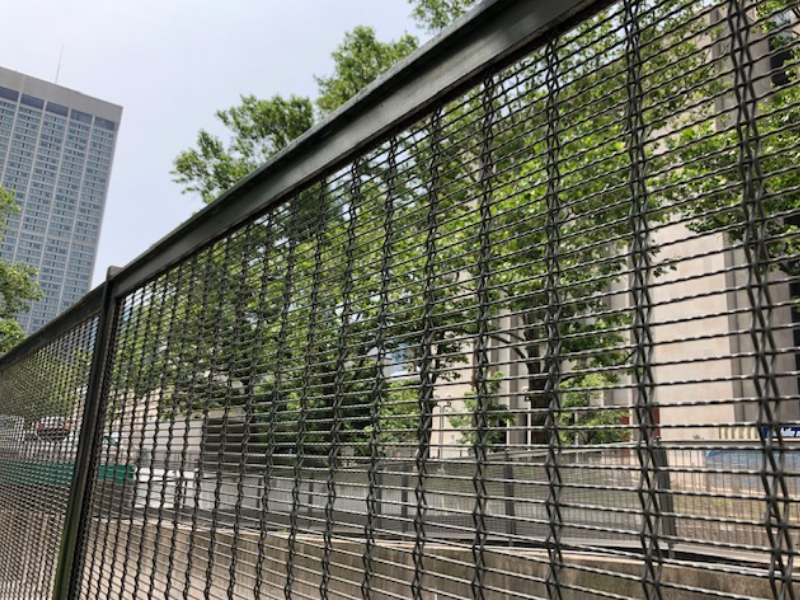 University Avenue Superior Courthouse
A 5-minute walk from Nathan Phillips Square will take you to the Superior Court of Justice located at 361 University. The courthouse was built in 1967 by architect Ronald A. Dick, and was formally known as the Metropolitan Toronto Courthouse.
The exterior of the Courthouse features our product along the outside railing, using the same Zeta 1 pattern used in both the Chestnut Street Underground Parking railing system, and the railing system used at Nathan Phillips Square.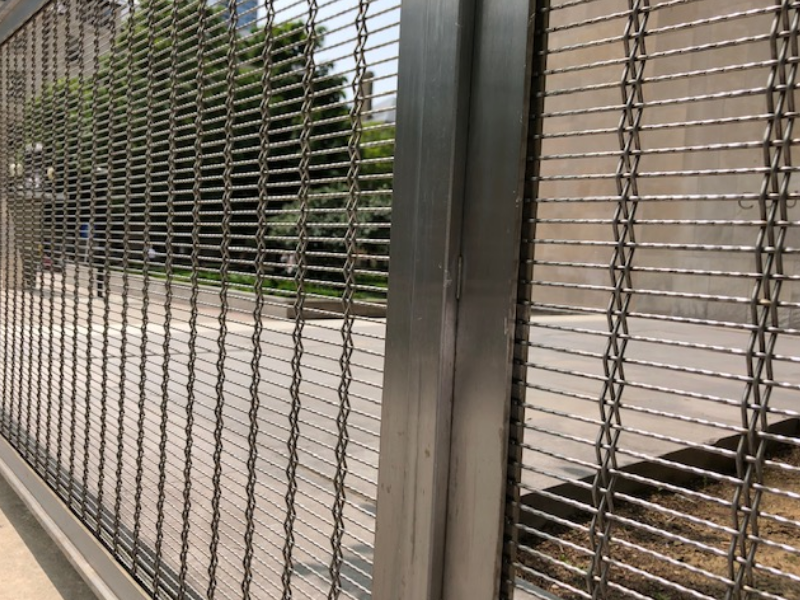 Queen-Osgoode Underground Parking Entrance
A tunnel passage from the Superior Court of Justice will lead you inside the Osgoode School of Law building, which sits right behind the courthouse. Osgoode Hall is known as one of Toronto's landmark structures, and arguably Canada's most reputable school of law.
Our product can be found at the southwest underground parking entrance off Queen Street, right beside Osgoode Hall.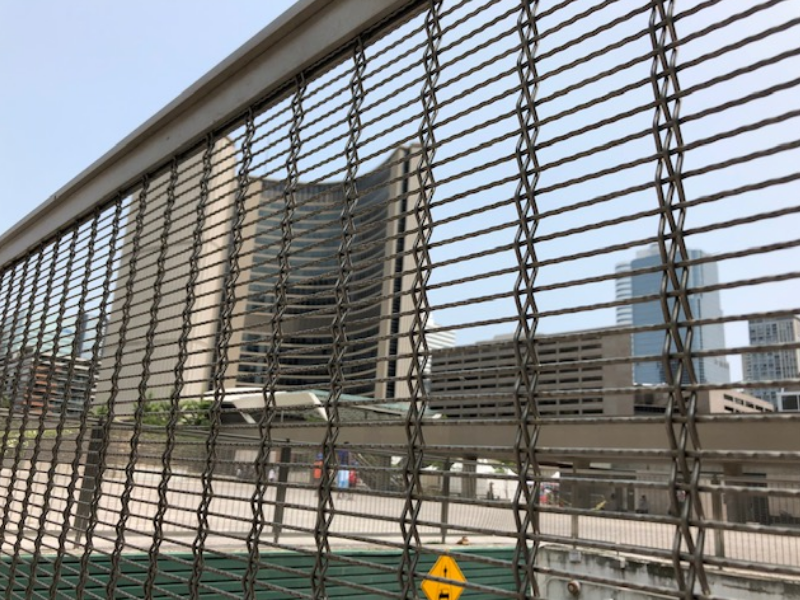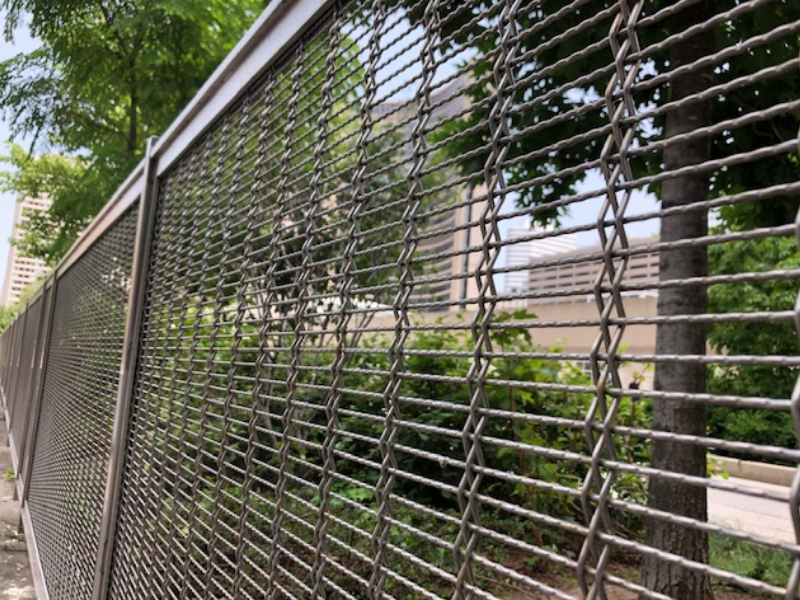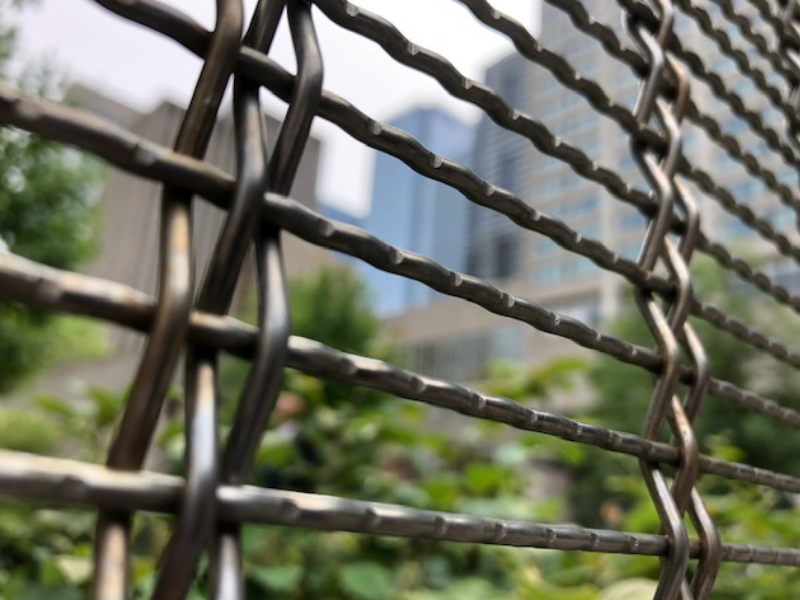 Contact form